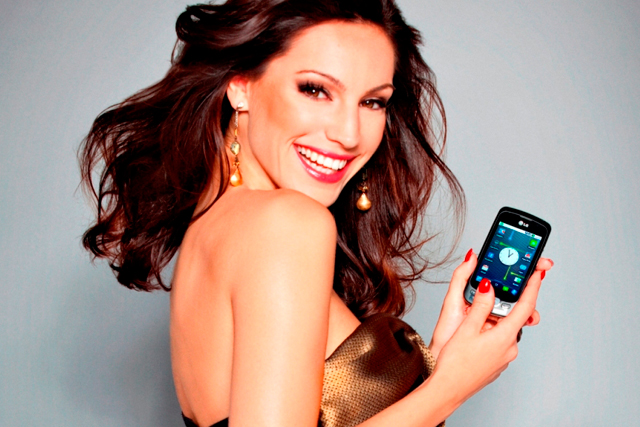 The electronics brand said Brook was the "ideal ambassador" for the handset, which fits with the celebrity's "glamorous image".
LG is positioning the Optimus One as an affordable and versatile smartphone.
LG's head of mobile marketing, Alex Windle, said: "The phone represents the smart choice for anyone who has to maintain a busy lifestyle and Kelly really embodies that.
"It is accessible and affordable with many apps to entertain and plan your life."
The smartphone uses the Google Android 2.2 operating system.
Brook said: "[The smartphone] is the perfect accessory – not only for its stylish looks but it also has loads of clever features that suit my lifestyle and let me find out just about everything.
"It allows me to stay in touch with my friends and family on the go, wherever I may be. I love being able to share my photos instantly and having recently joined Twitter, the phone is also a great tool for tweeting to my fans."
Brook memorably stripped to her trainers for Reebok's summer ad campaign.
LG is currently reviewing its digital strategy and on the lookout for a new agency.