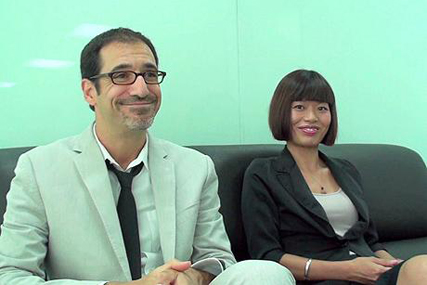 During his interview, Kopp said that social media in China is rooted in social forums like BBS. Computers no long restricts internet access and mobile is causing a spike in internet penetration in the Chinese market.

He said two thirds of the Chinese internet population now rests on mobile connection. 11 per cent of the online population accesses the web only through mobile which is driving the web beyond cities, provinces and stereotypes like affluent, white collar educated users.
Using McDonald's in China as an example, Chan said that online activities triggered by social media can easily translate to offline activities. Studies have also shown that the Chinese have a greater willingness to trust companies that engage in social media (like micro-blogging) than other parts of the world.



Marketers cannot expect social media to take off just because it reaches the targeted audience more directly and quickly. "Ketchum's approach to digital is from an 'earn' media perspective. What typically happens is that digital developers try to have people come to their sites through social media," Kopp said.

He continues, "It's in the DNA of the PR people to find a storyline that is relevant to the audience and slip into the conversation that people have on social media."Commenting on China's positive take on branded content, Chan said, "Chinese internet users are not concerned about commercial branding in social media platforms, as long as the portals provide them with fun." She adds that marketers in Hong Kong and the West however need to be more subtle.

Kopp goes on to say that the impact of social media in the luxury, pharmaceutical and financial industries is more sensitive but still feasible. "What we are seeing from our clients is that there is an enterprise approach for any business unit that has any reason to communicate to stakeholders."

"Because today's consumers are not distinquishing between that which is tradition or new media. To them, it's all media," he said.

Speaking on monetisation and ROI on social media, Kopp said, "If the question is how do you measure the value that you are getting out of social media, companies should flip the question and consider what value they are providing for their stakeholders if we want them to engage with us in social media," he said.
Companies are more likely to achieve success in the social space if they approach it as constructive participants, offering something of value.