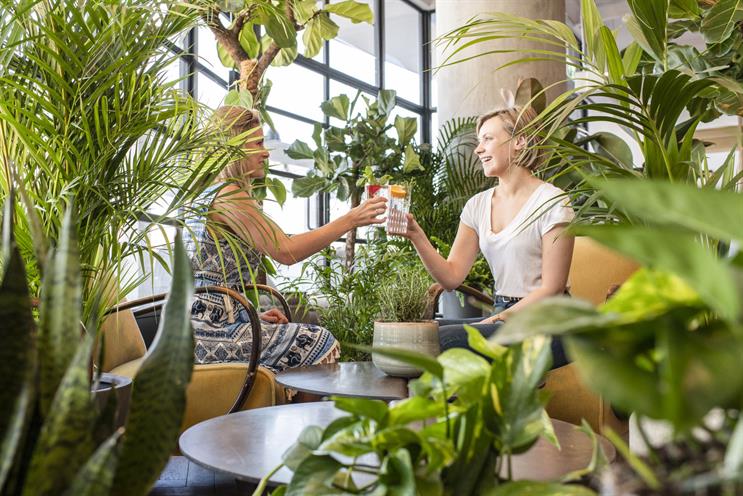 The brand has partnered with independent bar No 29 Power Station West to create The Ketel One Urban Garden Collective, which aims to develop a "sanctuary in the heart of bustling London".
The "Clean air bar" will be filled with plants that Nasa has certified to be most effective at removing common toxins from the air such as Golden Pothos, Boston Fern and Rubber Plant.
There will also be a "Living garnish wall" with herbs such as basil, mint and rosemary that guests can pick for their drinks. The brand will encourage visitors to grow their own garnishes with masterclasses in urban gardening.
The experience launches on 9 May in Battersea.