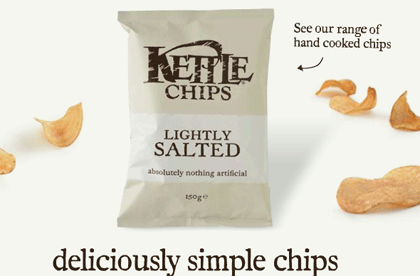 Kettle Chips mailers will be going out to 3m LoveFilm subscribers throughout November redirecting consumers to an online competition offering prizes including LCD TVs. Additionally a Kettle Chips coupon will be supplied with the mailer.

The aim behind the campaign is to establish Kettle Chips as "the ideal crisps to eat while watching a film". The promotion runs in tandem with a TV campaign.

Kettle Chips' marketing director, Andrew Slamin said: "The promotion clearly positions Kettle Chips as part of the 'wind down' occasion at home and the TV campaign allows us to communicate the unique benefits of our product in a simple and engaging way.

"We are confident that our proposition is appealing to consumers and this support activity will continue to drive brand awareness and trial."