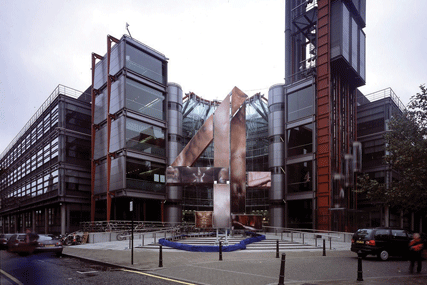 Lygo joins as managing director of ITV Studios and will work with Peter Fincham, director of television, channels and online. Lee Bartlett, formerly managing director of ITV Studios, will continue to oversee ITV Studio's international interests.

Crozier, chief executive of ITV, said: "A clear outcome of the ongoing strategy review is the importance of our in-house production arm to the future of ITV's business.

"Kevin's appointment underlines our commitment to ensuring home-grown content stays at the heart of our business and our focus on attracting the very best creative talent, both on and off-screen, to ITV."

When ITV announced its results in March, chairman Archie Norman dismissed speculation that ITV could sell its production arm . He said "content is central to our future", although he indicated a restructure of its ITV Studios business was likely.

Fincham said: "Working closely with ITV Studios is a high priority for the [ITV] network, as we seek to ensure that we secure the best possible programmes, and talent, for all our channels. Kevin is uniquely placed to make a real difference to those key objectives."

Lygo has three decades of broadcasting experience and has held senior content roles at the BBC, Channel 4 and Five. As director of television and content at Channel 4, he has responsibility for all Channel 4 Group's portfolio of channels.
Channel 4's acting chief executive, Anne Bulford, called him a "popular and admited colleague" and wished him "every success in his new role".
She added: "He's been an outstanding creative leader; commissioning and inspiring many of our most iconic, successful and acclaimed programmes during a period of critical and commercial success.
"He hides his passion for Channel 4 behind a light-hearted manner, but no-one has been more seriously committed to our cause in the last few years."

Lygo and former Channel 4 chief executive Andy Duncan are understood to have had a fractured relationship. Lygo lost out on replacing Duncan as chief executive, when former UKTV chief executive David Abraham was appointed in January.

Yesterday, Abraham, who starts at Channel 4 on Tuesday (4 May), addressed Channel 4's 700 staff members and indicated that he intended to address the fault lines that were perceived between the commercial and programming divisions under Duncan's tenure.

Abraham said: "The CEO is not the director of programmes, but that doesn't mean he or she is just the commercial or strategy director either. More than this, only if the CEO is fully engaged as much with supporting content creation as with revenue generation, can the organisation be said to be fully joined up."

Abraham also signalled he would not compromise Channel 4's independence in the search for a reinvented revenue model. He said: "I have no intention, and I know Terry [Burns, Channel 4 chairman] and the board has no intention, of pursuing any partnerships in which the independence of Channel 4 is compromised."

He added: "That would be like cutting out your heart to grow a new limb. It's not going to happen, not on my watch."