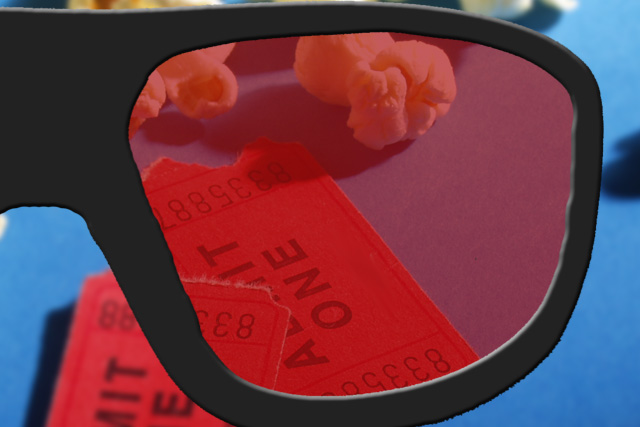 2009 marked a seminal year for UK theatrical releases, with digital 3D projection really taking off.
Successful 3D releases such as Monsters vs. Aliens, Coraline, Up and Avatar suggested that UK audiences had embraced this new experience and were happy to pay the ticket premium it carried.
Fast-forward to 2011 and some industry commentators have begun to question the value of the 3D experience and its potential longevity, with box office for some UK releases lower than may have been expected.
The total UK box office of split releases in 2011 does suggest, though, that these predictions may be premature, with 3D forming two thirds of all tickets sold. (65% 3D within total box office. Box office cumulative gross for all UK 2D/3D split releases in 2011 - up to 14/10/11.)
Here are some key findings about the audience perceptions of 3D from the third wave of the Film Distributors' Association Cinema-going research to help to answer these questions.
Click the image to enlarge
A saturated audience with declining interest

A key issue for 3D is the potential saturation of the audience that will choose the format over the traditional 2D experience.
Our research suggests that in the last year there has been little growth in the proportion of the UK audience who have seen a 3D movie, with 65% claiming to have seen at least one (vs. 62% in October 2010).
The openness to the format is encouragingly higher amongst 18-34s and parents, reflecting the skew of family animation and effects laden action and horror releases that can benefit most from the 3D experience (68%-80%).
However, interest in seeing a 3D movie has significantly decreased across the board. (See chart above)
This decline in interest even among the core audience of families and 18-34s suggests a dampening of enthusiasm for the format, but why is this?
A premium price needs a premium experience

As the size of the audience who would opt for the 3D experience remained consistent, those who do buy a 3D ticket are likely to be more familiar and savvy than they once were, expecting a consistently better experience for the circa +£2 price premium they pay.
The introduction of re-rendered 3D has potentially played a role in dampening interest, eroding the trust initially built with audiences who viewed movies such as Avatar that were conceptualised and produced with 3D in mind from the outset.
When asked about their willingness to pay a price premium, there is a clear preference for originally filmed, with 54% claiming they would pay more than general admission against 34% for re-rendered.
While mainstream cinema-goers are perhaps not acutely aware of the exact differences in production process between originally filmed and re-rendered 3D, this response suggests they do need to be reassured that they will get a premium experience for the premium price they are asked to pay.
Cost alone is also now a more prominent barrier to opting for the 3D experience compared to a year ago for those who choose to see movies in 2D. (See chart below)
Although pressures on household budgets against the backdrop of high inflation and wage freezes have likely had an effect, this is also likely to be linked to the more savvy and selective audience in 2011 compared with the experimenting and inexperienced 3D audience of 2010.
A premium experience to shout about

With declining box office share and a more discerning audience to appeal to, distributors and exhibitors could be forgiven for returning to the safe haven of traditional 2D.
However, our research suggests this would be premature, as 3D appears to offer a more enjoyable experience.
Click the image to enlarge
To understand enjoyment levels for 3D vs. 2D, we presented respondents with a list of all movies released both in 2D and 3D over the last three years and asked if they saw them in 2D, 3D or not at all and, if they saw the film, how much they enjoyed it.
The data below is the average level of 'excellent' ratings for 3D vs. 2D experiences and shows that 3D offers 9% more enjoyment on average than 2D, though this skews heavily to the core audience of younger men and parents (+23% and +27%). (See chart below)
So what does this mean for 2012 and beyond?

With 3D delivering a more enjoyable experience than traditional 2D, distributors are presented with a unique challenge in 2012 and beyond; marketing the benefits of a premium product against a backdrop of possibly weakened brand perception.
A combination of a more savvy audience, pressure on disposable incomes, a more defined target of families and 18-34s and less positive perceptions of re-rendered production suggests a targeted and long term approach to the format is needed.
Ultimately, the 3D experience needs to deliver consistently and be perceived as the premium experience.
Aside from the movie actually delivering this when cinema-goers take their seats, trust needs to be gained via marketing to get them to choose the 3D screen.
Film-maker and talent testimonials about the production process could be an effective route to achieve this.
Click the image to enlarge
Adam Sheridan, director, Ipsos Media CT