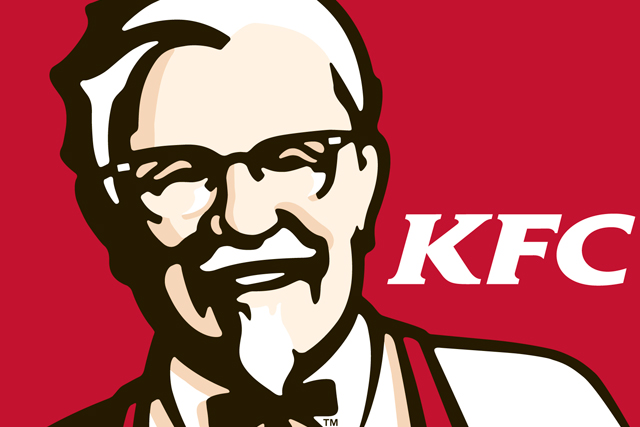 There will be new menu offerings, including the full rollout of its first griddled chicken product, called the Brazer, which will feature a burger, a tortilla-style wrap and a salad containing fewer calories, salt and fat than KFC's standard offerings.
The chain's 800 stores will also switch from using rapeseed, sunflower and palm oil, to just rapeseed, reducing saturated fats across the KFC range by 25%.
The new slogan will appear in ads set to run in two months' time. 'Finger Lickin' Good' has been retired before now, with a nine-year absence before getting restored in 2008.
KFC's pledge to display calories on menu boards from September comes as the Department of Health continues negotiations with food retailers to display more nutrition information.
Executives from fast-food chains, including McDonald's and Pizza Hut, and supermarket Tesco, as well as food producer PepsiCo, are members of the DoH's Food Network, which is currently working to agree initial pledges, which will form part of the Public Health Responsibility Deal.
Mark Bristow, an executive from KFC parent Yum Brands, is also a member.
KFC rolled out griddled chicken in the US in March 2008 and trialled it in the UK in June 2009.
Martin Shuker, managing director of KFC UK and Ireland, said: "We're excited to be launching So Good, because it's much more than just a new slogan. It's about becoming better at everything we do, including our great tasting food, the work we do with our people, and the way we operate in the local community."
KFC, last month, highlighted the British provenance of its chicken with a new TV ad by BBH, featuring a store manager visiting a supermarket.
In the past two years, the company has trialled a breakfast offering, changing the opening times for selected restaurants to attract early risers.