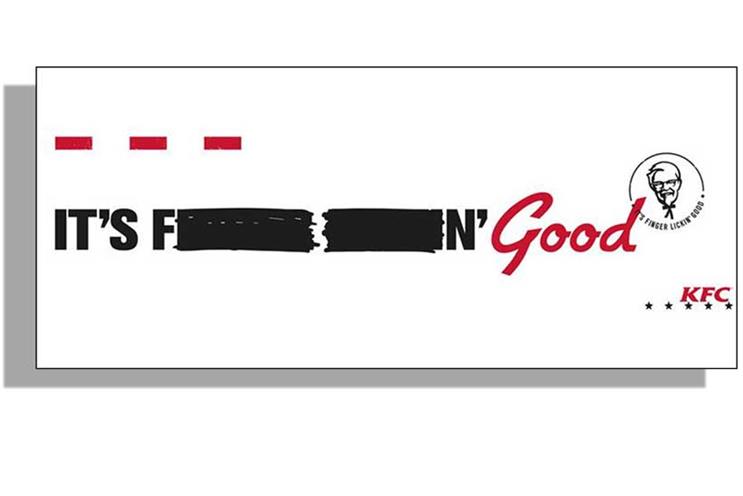 The fast-food brand is also reviewing part of its consumer PR business, currently held by Freuds.
A shortlist of potential agencies is currently being drawn up with the assistance of AAR with the results of both reviews expected by the end of March.
KFC's chief marketing officer Meg Farren said the decision to review reflected an "evolving communications strategy" that was being shaped by changing media use.
She said: "We're always evolving our media strategy in line with consumer habits and our brand's priorities. Traditional advertising continues to represent the majority of our media strategy, but we recognise the importance of using both PR and social to help us anchor our brand in the heart of British culture."
BBH won the account in 2002 in a head-to-head against Clemmow Hornby Inge (now CHI & Partners), after the brand's previous agency, Ogilvy & Mather, was eliminated in an earlier round. That process was also handled by AAR.
BBH chief executive Ben Fennell confirmed the agency would fight to retain the business.
He said: "You don't go looking for re-pitches of course, but once you've got one, you have to use it as an opportunity to refresh, reboot and reinvent.
"We are very proud of our 15-year partnership with KFC; rest assured we will be pitching with ambition and purpose."
BBH created a new visual identity for KFC that launched last October with a provocative outdoor campaign.
In December, it ran a campaign on Facebook Live, which marked the first time the social media platform promoted a live stream.
Other work in the last year has included "Around the world in 99 gigs", a YouTube mini-series in which two presenters travelled the world to promote KFC's 99p snacking menu.
Farren added: "We recently developed a new brand positioning for KFC in the UK, with a bold, new visual identity and a refreshed tone of voice. It's an exciting time for our brand as our marketing strategy evolves to maintain our relevance in a rapidly changing category."