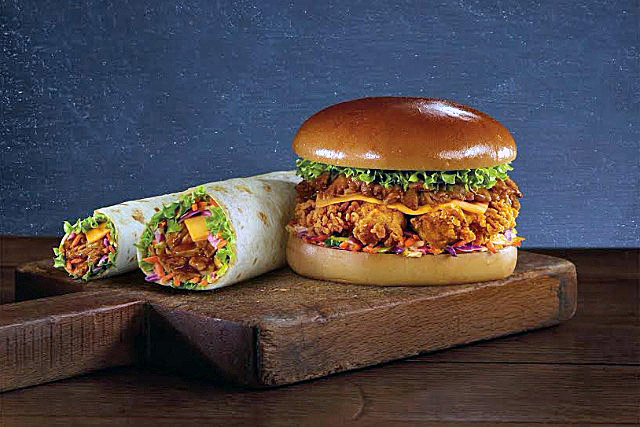 Ahead of its 50th anniversary, the fast-food chain is tapping into the rapid growth of pulled BBQ meats, bringing "on-trend street food to the high street" with the launch of "slow cooked, original BBQ chicken", available across the UK and Ireland estate today.
The meat is first tumbled in a dry spice rub, which includes smoked paprika, clove and chilli, before being marinated in a molasses-based sauce and slow-cooked for almost two hours. The range includes the Ultimate Burger, Chicken Twister Wrap and lower calorie Lil' Wrap.
Louise Direito, KFC innovation manager, said: "If pulled pork was the dish of 2014, then 2015 will become the year of pulled chicken. Influenced heavily by both our Kentucky heritage as well as the UK street-food scene, the new range is a labour of love for us."
"We have been working tirelessly for the past 18 months to improve the variety of our menu and are delighted that we can now provide our customers with something completely unique to KFC."
KFC said the move reflected "Britain's growing love affair with 'Americana', which has driven a 35% increase in the number of American and BBQ-style dishes served in UK restaurants since 2010."