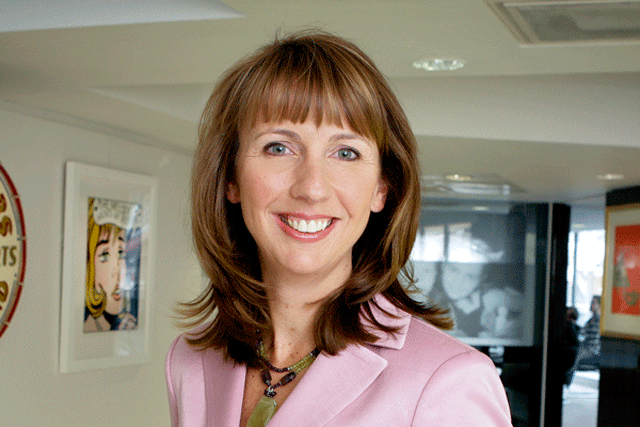 I've had a busy time of late. Big hair, big steaks and big thinking were the order of the day in Dallas at Yum! Restaurant International's HQ. I was there for our annual marketing planning meeting: 100 marketers from more than 20 countries discussed business challenges, marketing and innovation plans over five days, and got the chance to listen to some inspirational external speakers as well.
The week included a digital summit, with speakers including the fascinating Rory Sutherland, and Jack Dorsey, talking about mobile-payments company Square, his latest project, which has just launched in the US – as if creating Twitter wasn't enough.
Between sessions I managed to catch up with some of Yum!'s most talented marketers, whom I have the privilege of mentoring. This is the part of my job that I'm most passionate about. Developing leadership skills is an integral part of the company's culture, and we have a formal mentoring programme. I'm a huge advocate of this process, because I've benefited so much from it. I mentor six women around the world, mostly helping them through leadership challenges, or any issues they might be facing.
This is a big year for me, because I'm becoming president of WACL (Women in Advertising and Communications London), and at the recent AGM I officially took the reins from the brilliant Camilla Harrisson. Being chosen for the role is an incredible honour, but it's also quite daunting addressing a room of such experienced and powerful leaders – I have to admit to shaking quite a lot. Despite the nerves, I was proud to announce Kids Company as our chosen charity, and launch my theme of "Inspiring youth" – something we feel passionately about at KFC as well.
I'm a big believer that you need to innovate harder in a recession, and the brands that keep doing so will win.
After "one or two" glasses of Champagne at the dinner, it was good timing that the following day I joined an NPD session tasting burgers, wraps and snacking products ahead of taking them to consumer research, including our first individual bucket, the Mighty Bucket for One, and the Spicy Nacho Stacker burger – definitely a perk of the job. We're never short of new product ideas – I'm a big believer that you need to innovate harder in a recession, and the brands that keep doing so will win.
After that, we had one of our Adboard meetings – our quarterly franchisee get-togethers where we present our plans. Our relationships with our franchisees are vital, and it's a true partnership. Yum!'s chief executive, David Novak, talks a lot about "taking people with you", and how it's the only way to make big things happen. These meetings are a testimony to that. They can be pretty intense, as our franchisees are incredibly sharp and challenging, but we always achieve so much.
Recently, I've attended workshops to discuss our breakfast offering. It's a real growth market, but as a chicken brand it can be tricky to cut through and get consumers to change their morning routines, so along with testing in Scotland, we are building know-how from our more developed markets in South Africa, Asia and Australia. I love the way that at Yum!, we're encouraged to learn – AKA shamelessly steal – from other markets. It can be invaluable.
At the end of July I took a trip with friends to Chamonix, filled with hiking, biking and rosé-drinking; being in the mountains is my passion and joy. So when I listened to Arianna Huffington speak at an AOL/WACL event on "The Third Metric" – the way in which mindfulness and balance in life are as crucial for our wellbeing as money and power – it really struck a chord. I'm grateful to have a job I love that enables me to balance work with things like skiing, climbing and spending time with friends, because, as someone once told me, the legacy you leave to those close to you will be so much more important than your last marketing campaign.