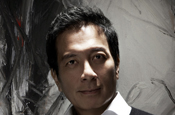 Khai has worked for Ogilvy & Mather Asia Pacific as its co-chairman and regional executive creative director since 1999.

Ogilvy & Mather Asia Pacific has won the top gong as Creative Network of the Year for seven consecutive years by Campaign Brief Asia.

In his new role, Khai will divide his time between New York and its global agencies, but will continue to have a supervisory role over Asia.

Shelly Lazarus, chairman and chief executive of Ogilvy & Mather Worldwide, said: Khai's record speaks for itself. He gets results. He believes in great work that works. And above all, he is an Ogilvy 'gentleman with brains' to his bones. We are thrilled that Khai will take up this challenge for us.

Khai added: I'm honoured to take on this worldwide role. I believe opportunities abound in these frightening yet very exciting times."

Khai is set to start in his new role in January, working with Miles Young, who he previously worked with in Asia, as the new global chief executive.