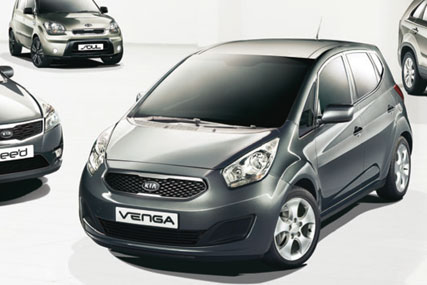 The campaign, created by Innocean Worldwide, centred on the claim that Kia was the only car in Europe that offered a seven-year warranty.
The television ads carried text saying it was a "seven-year/100,000-mile warranty" and the radio ad advised listeners to visit the Kia website for more information, and that terms and conditions applied.
One complaint was received from the public and another came from Warranty Direct. Both felt that the ads were misleading, partly because insufficient prominence was given to the 100,000-mile limit, but also because of concerns about the terms of the warranty.
Kia defended the campaign, saying it believed the on-screen text in the television ad was sufficient.
The Advertising Standards Authority disagreed. In its adjudication it said: "Although the mileage limit was included in the final frames of the ad underneath the central image of the Kia logo, this information was not on-screen during the visual and voice-over description of the warranty."
The press ad was found misleading because it did not clearly state that certain items were not covered by the warranty, as was the television ad.
The ASA also rejected Kia's argument that the radio ad was covered by the caveat "terms and conditions apply", saying that because information was omitted from that ad, it would be misleading.
Kia has been told it must not run the ads again in their current form.