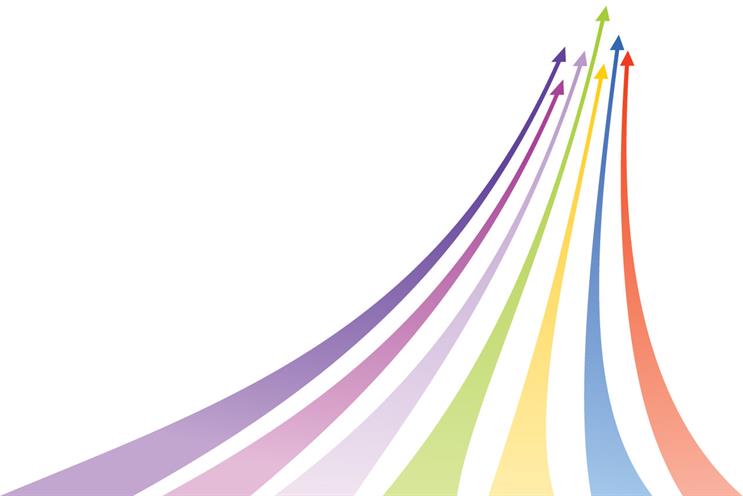 Updating skills and acquiring new ones has long been part and parcel of professional careers, but the speed of technological change over the past couple of decades has meant marketers have to be particularly adept at this. But how have they handled the rise of the digital and associated talents required as they move up the career ladder?
According to new research from the CIM and executive search firm Egon Zehnder, marketers are specialising too soon in their careers and failing to take opportunities to develop their skills and broaden their expertise. As a result, many reach a plateau early in their working lives, companies have skills gaps at middle-manager level and chief marketing officers are unable to develop the "new" growth strategies that organisations need to thrive in this competitive, fast-changing world.
"The trend toward specialisation has been fuelled by four key factors," says Karim Jalbout, who leads Egon Zehnder's London CMO practice. "These are: increasingly empowered and demanding customers, a greater focus on business results, increasing globalisation and the impact of technology, which underpins everything."
The impact of these trends at CMO level is "profoundly important", according to Egon Zehnder's global report "CMO Redefined". It found that the role is increasingly situational, varied and multidimensional, with the potential for two great CMOs to look very different from one another.
Critical axes
The report claims that CMOs are quickly diversifying across five critical axes: digital expert versus marketing traditionalist, business leader versus marketing guru, innovation champion versus shopper expert, sector specialist versus versatile partner, and sophisticated strategist versus entrepreneurial trailblazer. Despite the pull toward one or other of these areas, however, the report stresses that "each company needs its CMO to fulfil a specific mix of these varied and distinct roles".
CMOs are now expected to excel in areas that range well beyond the traditional disciplines of Marketing

.
Jalbout believes that the most pronounced dichotomy is between "marketing traditionalist" and "digital expert", noting that the explosion of digital technologies and their adoption by the marketing profession are fuelling a potentially dangerous trend toward "over-specialisation".
"Even online companies are increasingly asking us to find CMOs who combine digital knowledge with more traditional marketing skills, and those people are very difficult to find," he says. "The real differentiator between businesses, whether online or offline, is a strong brand, and that never changes. If you're not able to build relationships with customers and create affinity with a brand, you're 'just another numbers person'."
It's a salutary lesson, because the allure of digital for young marketers is strong, as Jalbout admits. "They are entrepreneurial and analytical, so they are in high demand, move around a lot and get paid well," he says. But, he also warns: "It's easy in the new digital world to get stuck."
Jalbout adds: "If you spend five or six years in digital or social media, you are limiting yourself, because the older you get the more difficult it is to pick up the functional and leadership skills that are important for a good marketer and allow you to progress. You develop those in more traditional roles. You have to ensure you spend the right amount of time on all the right things."
Versatility is an increasingly important attribute for a marketer, particularly at more senior levels, but most marketers don't seem to have got this message.
"We are seeing not just silos, but silos within silos," says Thomas Brown, associate director, research and insights, at the CIM. "This at a time when companies are restructuring, hierarchies flattening and roles evolving. The need for versatility has never been greater."
Personal development
Yet CIM research conducted among its members in October and November last year found that nearly three out of five committed 2% or less of their working year to personal development, one out of five said their development had been ad hoc, and only one-third said their employer had committed to investing in their development over the next 12 months. Of greater concern was that nearly three-quarters of marketers whose employers fund development opportunities for them have no plans to take advantage of them.
Marketing leaders are starting to assess their talent needs in the new context and are identifying gaps

.
"We are seeing a sort of 'delay and pray' mentality," says Brown. "Although that is largely because companies - and individuals - have been in survival mode for the past few years, I don't anticipate it changing as we move through the recovery and into growth; the pressures on employers and individuals will just be different."
However, this focus on growth has at least put skills, capabilities and talent issues back on the management agenda. "Marketing leaders are starting to assess their talent needs in the new context and are identifying gaps," adds Brown. The three biggest, he contends, are digital skills, the ability to champion the need for marketing and customer insight, and strategy and planning.
The second is particularly interesting, as Simon Carter, marketing director, UK and Ireland, at Fujitsu, notes. "One of the problems with skills shortages in marketing is that the rest of the business forgets what it can contribute - making great advertising, building the brand, generating consumer demand - so respect falls away," he says. "We have to keep those skills up. I have to constantly 'resell' marketing to the board."
One thing marketers haven't lost their talent for is moving around. Nearly half the CIM members interviewed believed that varied roles with multiple employers across different sectors are optimal for a marketing career today. In the general population, just 36% of people feel the same way (YouGov). This movement builds the versatility, knowledge and experience that, according to Egon Zehnder, are becoming critical for marketing career success. Carter, for instance, has worked for seven companies in five industries (financial services, utilities, retail, travel and leisure and now IT) and moved jobs every four or five years during his 25-year career.
Annabel Venner, global brand director at insurer Hiscox, previously worked in pharmaceuticals (at SmithKline Beecham) and FMCG (Coca-Cola). "I've deliberately broadened my skills and experience and encourage others to do the same," she says. "And because marketers have to move to gain experience, adaptability and leadership skills are very important; you have such a short time to make a mark in a new organisation."
Relevant skills
However, development within every new role is crucial, too, and Carter trains and retrains his people to ensure there is always a broad mix of relevant skills - although he concedes that working for big brands with sizeable marketing teams has afforded him the luxury to do this. He also insists that young marketers undertake the CIM training because of the broad grounding it provides, and rotates new graduates around different marketing jobs during their first two years with the company.
One area this rotation doesn't include, though, is digital. "Digital marketing is not a specialist area nor has it been for several years," he says. "Digital expertise informs marketing, but is not an end in itself. When I used to put a stamp on a piece of direct mail I was damn sure I'd got my proposition and targeting right and had a clear call to action, but with email no one cares. We are saturated with so much dross that good messages are not getting through."
Those who have reached CMO level and continued to rise can offer an interesting insight on the skill-set marketers require.
Digital interests people because it is a new tool, but that's probably no different from anything when it first comes in.
Martin Glenn, chief executive of United Biscuits and former marketing director of Walkers, thinks "the market will sort itself out". He explains: "Digital interests people because it is a new tool, but that's probably no different from anything when it first comes in. It is really interesting what you can do in the social space, but it is ephemeral. That's good when you need rapid response, but you also need to be building great products and services based on a thorough understanding of what consumers need and will pay for, and that takes much longer and requires a lot of patience."
Dianne Thompson, chief executive of Camelot Group and a former marketing director, worries that the natural interactions with sales, finance and other functions that marketers have traditionally enjoyed by virtue of the job they do, may be denied to those who sink themselves in narrow silos.
"A marketer wanting to progress their career has to get involved in everything," she says. "You shouldn't see your role in terms of pure marketing, let alone a subset of it, but always look at the impact of your decisions on the business. Attaching an ROI calculation and post-evaluation to everything you do teaches you about the effectiveness of your marketing decisions - and brings you into contact with the rest of the business."
Creative flair
Glenn and Thompson believe the main requirements for a CMO remain the same as they have always been - namely, creative flair, customer intuition and insight and strong commercial acumen. However, Jalbout predicts that they will also be expected "to play a bigger holistic role as strategic integrator, of all the different marketing disciplines and the different functions within the company as a whole".
CMOs, he says, are already expected to excel in areas that range well beyond the traditional disciplines of marketing, with the corollary being a greater flow of them into chief executive roles.
The move to CEO "ought to be an easy transition," says Glenn. He adds: "A brand manager is, in effect, a mini-general manager, so you learn in that role how work gets done. I find it surprising that there aren't more CMOs-turned-CEOs because it is the most integrated of all the functions."
That may be because too many marketers get hung up on the tools of the trade and forget that, as Glenn puts it, "marketing is a philosophy as much as anything".