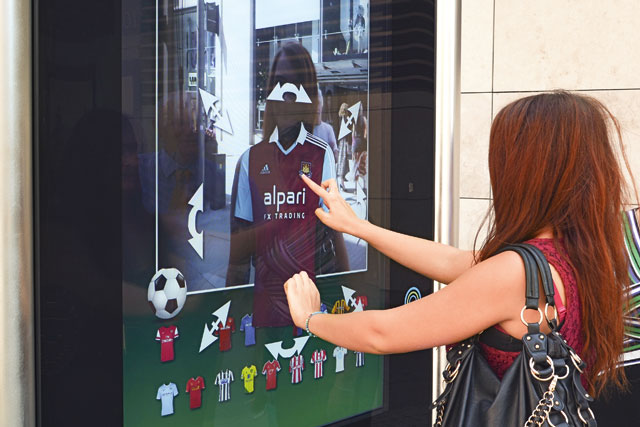 Meet Team Hanås
Malin Hanås, creative director at Razorfish, CityLive Challenge team leader
There are no excuses not to come back with an amazing piece of work for this. We choose our charity 'client', our dream team of collaborators and wrote our own brief. We are bound only by our own imaginations and the challenge to make the best use of the CityLive interactive outdoor touchscreens to benefit a cause we care about. What else can you ask for?
What we want to achieve
For all their good intentions, charities often end up creating an "us and them" mentality that mainly serves to satisfy the giver's conscience. With this project, we want to do something relevant to the local community that creates a sense of unity rather than detachment. We have a unique opportunity to use technology to amplify the voice of disadvantaged Mancunians, so we have teamed up with the Booth Centre, a Manchester homeless charity providing a welcoming environment for people who are homeless, empowering them to make positive change and build confidence and self-respect.

Our team
For a brief like this, not only do you want some of the best brains in the business, you want real doers. You also want radical people who are hungry to make deep and famous things. Martin even has innovation in his title and Stu just won a Grand Clio for his "Beats by Dre" work for R/GA. Lukas is a third-year design student at Goldsmiths whose past projects literally turn well-known interactions upside down.

Collaborative approach
The turnaround is very short and the team is exploring collaborative production approaches, through Razorfish as well as the London production agency Madam for an interactive film element. Madam is great at providing not only A-List crew but also young guns building their career in film production – perfect for this brief since resources are limited.
Pedigree
Together, the team ticks off agencies such as Wieden & Kennedy, Crispin Porter & Bogusky, R/GA Los Angeles, VCCP, StrawberryFrog, Glue London, Blast Radius and JWT on their CVs, and schools such as Goldsmiths, Central St Martins, Hyper Island and Berghs School of Communication.
Malin and Martin are both from Sweden and Lukas is Lithuanian. Stuart is from East Sussex.

Meet the team
Martin Jon Adolfsson
innovation director/interactive creative director, TBWA
The media space is also amazing and really lends itself to progressive creative solutions. This is a really exciting opportunity to do
something good.
Stuart Parkinson
freelance creative director with a background in planning
Some of the briefs I've found to be most rewarding to work on have been not-for-profit or social change campaigns. The passion, limited resources and single-mindedness and that you commonly find within charities and NGOs creates a very rich environment for making famous and progressive work. I'm very lucky that Malin asked me to be a part of her team.
Lukas Valiauga
design student, Goldsmiths
I have a deep interest in exploring new and emerging social relations between people, technology, objects and networks. Working with the team, I will give them my best ideas – in return for which I will receive an experience I cannot yet imagine.