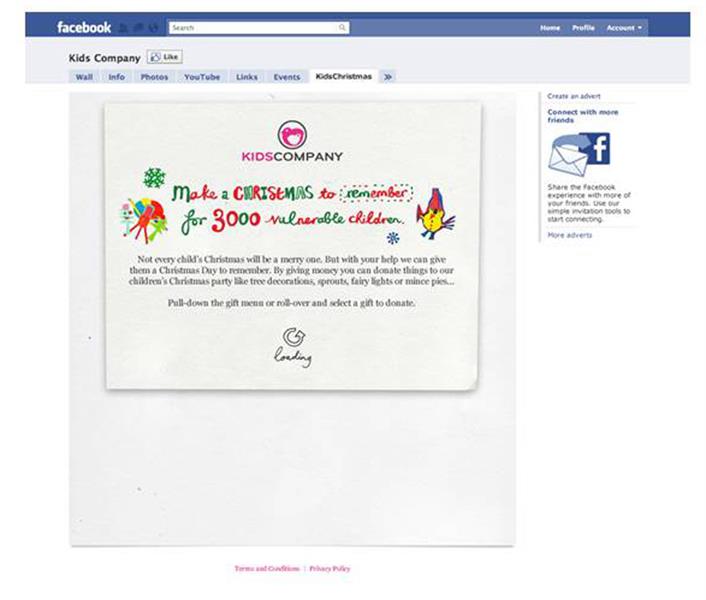 Children's charity Kids Company is launching its first ever online Christmas party.
The campaign, created by AMV BBDO, is centred on a Facebook application located on the Kids Company Facebook page.
It gives potential donors a chance to participate in creating an online Christmas party scene. Users can donate items from a 'shopping list' for the party, from the tinsel on the tree to the presents underneath it.
Once a user has chosen their item and made their donation, they are given the chance to share their gesture of generosity via Facebook and Twitter.