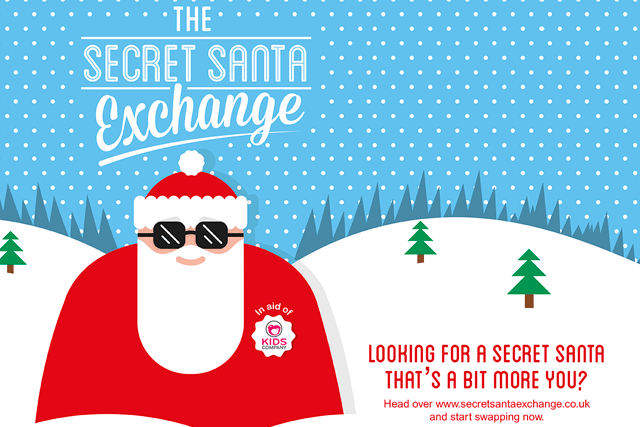 The Secret Santa Exchange website, created by Rapp, allows users to upload a picture of their unwanted Christmas gifts and look through others uploaded by employees in different companies.
On finding a "match", users can arrange to swap and are prompted to make a voluntary financial donation of £3, £5 or £10 to Kids Company, which will help vulnerable children and young people get their own Christmas gift.
It was created by the creative team Emma Leamore and Mick Pollard.
Camila Batmanghelidjh, the founder and chief executive of Kids Company, said: "When you are left alone on Christmas Day, the most painful shame takes over. No family or friend to turn to on a day when everyone is gathered together.
"It is for the children, young people and traumatised carers who are terrified of Christmas that we open on Christmas Day at Kids Company.
"It's a joyful, mad, ramshackle day enriched by the generosity of complete strangers."
Jon Leney, the creative director at Rapp, said: "Every year the UK's employees spend hundreds of thousands on stuff that ends up in desk drawers.
"The Secret Santa Exchange allows you to spread the cheer beyond the walls of your office."