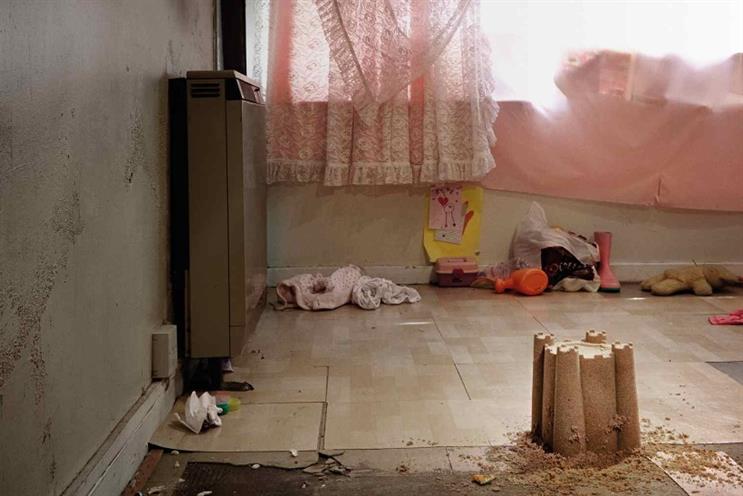 Created by Aesop, the campaign aims to generate donations to support summer camps and day trips run by Kids Company, an organisation which works with vulnerable inner-city children, young people and families. It comprises a film running on social media and a print ad.
In the film, which is narrated by comedian David Walliams, we see a young girl playing with an empty pink sandcastle, playing pretend, ignoring her dismal surroundings while she taps on the surface as if she were making real sandcastles. She's broken out of her reverie by the shouts of her drunk and angry father, gone are the sandcastles, she is brought back to reality. The film finishes with a positive spin, however, as the girl is able to go away with Kids Company.
The print creative uses dilapidated sandcastles, the cracks in their foundations designed to show the strain an impoverished or abusive lifestyle has on the wellbeing of the children Kids Company seek to help. It uses the strapline, "Summer's no holiday for some kids" and was shot by photographer Nadav Kander.
---
Check out the latest from our Thinkers