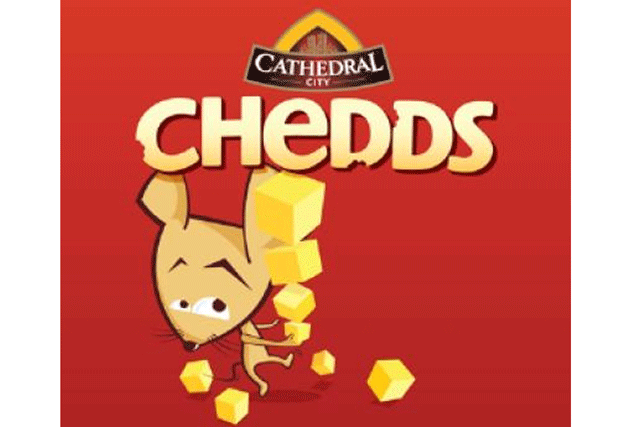 The news that Dairy Crest is to launch a children's cheese variant named Chedds, under its Cathedral City brand, as revealed last week (Marketing, 16 February), represents an important development for a category that has struggled of late to bring new products to market.
Data from Mintel shows that new product development (NPD) in dairy products aimed at children fell by 32% in 2010, a trend that is being replicated across the kids' food-and-drink sector. From a high of 305 innovations in 2008, just 220 products aimed at children (classified as being five to 12 years old) were launched in 2010, raising questions over whether the UK's regulatory environment is stunting innovation (see table).
The most recent iteration of Ofcom's ban on advertising food high in fat, salt or sugar to children came into force in 2008. Since then there has been a noticeable drop-off in new products from the dairy, sugar confectionery and ready-meal sectors that are liable to fail the FSA's 'nutrient profiling model'.
Richard Hayhoe, marketing director at FMCG wholesaler P&H, which supplies independent shops, summarises the argument. 'Brands are asking "Why would we want to put money into NPD when we can't get the traditional share of advertising space that we used to?"' he says.
Rather than risk a costly NPD failure, some brands are adapting existing products to make them more suitable for children. Magnum Minis and Ben & Jerry's' single-serve pots are cited by Hayhoe as products that are 'taking adult brands and repackaging them so they are accessible for kids'.
Others, such as fruit-juice brand Calypso, with its Toy Story 3 range, are turning to character licensing as a fail-safe brand-extension strategy, says David Poole, managing director of integrated agency Life Agency.
'Licensing a movie franchise, such as Toy Story or Shrek, pretty much guarantees a positive return, which makes investing in the development of a new product a lot less appealing,' he says.
Healthier innovation
Kellogg was hit hard by the Ofcom ad regulations, with most of its children-oriented cereals failing the test that would allow them to be advertised on kids' TV. Former Kellogg marketing director Kevin Brennan, now managing director of Quorn Foods, says the regulations restrict a brand's ability to encourage trial of a new product.
'Kids' TV is six to 10 times cheaper to advertise on (than adult-oriented programming),' he says. 'Now that many categories get caught by the guidelines, it is more difficult and expensive to promote your brand.'
However, Brennan believes the advertising ban has forced marketers to think more about innovation, and create products with greater relevancy.
In response to being unable to promote its Coco Pops brand to kids, Kellogg developed Coco Pops Choc 'n' Roll, a cereal with reduced sugar, salt and saturated fat. It passed the nutrient-profiling model test with flying colours.
'Across a lot of categories, healthier products have been developed, from Choc 'n' Roll to improvements in savoury snacks,' says Brennan. 'The situation has inspired innovation.'
Consumers appear to be buying into healthy NPD. Innocent has posted a 30% lift in sales of its Kids Smoothies, compared with this time last year, while in 2010 sales of Nestle's Munch Bunch yoghurt broke the £50m barrier.
One damning statistic, however, suggests there's a way to go before NPD of healthy kids' products is considered the norm. The number of fruit and vegetable kids products launched in the past year? One.
NPD Children's food
Category 2010 '09 '08
Chocolate 38 32 36
Bakery 37 25 47
Beverages 35 49 29
Snacks 25 31 23
Sugar/gum sweets 24 37 51
Dairy 17 25 22
Desserts/ice cream 11 7 13
Cereals 9 7 11
Side dishes 7 4 11
Meals 5 10 26
Processed products 5 4 8
Sweet spreads 3 0 2
Baby food 2 3 20
Fruit/vegetables 1 2 3
Sauces/seasonings 1 3 3
Total launches 220 239 305
Launches by sector.
Source: Mintel
EXPERT'S VIEW - Carla Ogeia Lewis, Trends and innovations consultant, Mintel
Recession and the economy are both potential reasons for the slowdown in product development in the kids area. Consumers are buying fewer 'special' products for children, which in many cases only amount to products having a child-friendly brand pack.
Another factor may be that parents are pandering less to fussy kids and returning to the tradition of having them eat the same food as grown-ups, which results in fewer products aimed solely at children.
Overall, foods targeting kids come under increasing fire and ever-closer examination for each ingredient, and every part of their nutritional make-up. It is therefore harder to formulate 'acceptable' products, so companies may be deterred by the difficulty and the risk of costly failure.