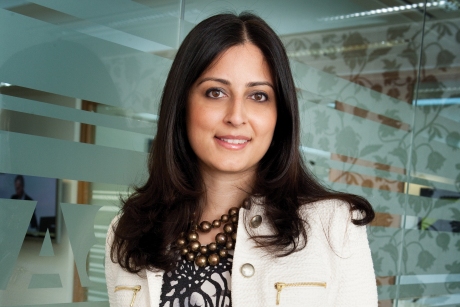 The internet was born social. It started with social applications and will end being social. Usenet, which was one of the earliest internet applications, allowed people to communicate and share ideas. As the appeal of the internet has widened, social media has often driven change. At its heart, the internet is all about technology, but people have pushed its adoption. Our appetite to find out more about the world we live in, the companies we do business with, the organisations that we are part of, our friends and colleagues and, of course, our fascination with celebrities, and to ultimately "share" this, has moved the internet from a techie playground to a global mainstream. We have gone from using e-mail, posting words and texting on phones to embracing pictures and video. Social media now dominates the online agenda.
Over time, social applications on the desktop have been augmented and boosted by channel and device proliferation. We do not need superlatives about the importance of mobile here but, as it stands, in the year 2012, there are more phones than people globally. Social and mobile have collided, become one. Social applications are becoming the primary use of many of these phones to the point that phone operators are wondering nervously about the impact on call volumes. We now stand on the edge of the next phenomenon, which is the collision of social with TV.
The consequences for brands have been profound. As people have communicated more, brands have been exposed. There is now nowhere to run. The balance of power is firmly in the hands of the consumer. Facebook is the world's first truly democratic platform. The gap between hype and reality for brands is now easily exposed. People are free to support brands without investing money. This enables an organic growth of interest around purpose, policies and personalities that really are the best.
Bigger investment does not necessarily mean bigger success. Brands need to connect with their audience in a way that is deemed to be genuine and truly in line with expectations around the brand. In fact, failure to do so can have detrimental impacts at speeds that most are not prepared for. If you want to know what is going on in the world at this very moment in time, Twitter is pretty much the best place to go. Bad news seems to travel particularly fast. A well-known brand had a communications problem. Senior managers were called to a meeting to be told about the problem by the company's executive. Before they made it back to their desks, it had already started trending.
For many brands, it can enable connection in a way that was previously difficult. This is particularly true for challenger brands. The ubiquity of social media means that it cuts right across organisations. So, a social strategy needs to encompass the entire organisation. For challenger brands, this can be easier (due to size, aspiration and management focus).
The recipe for success is to find a connection, raise attention, pique interest and turn this into a loyal fan base, all publicly. Then amplify this sentiment to a wider audience.
Simple steps include listening to online conversation, looking at consumer behaviour and trends, and responding and learning through trying.
Giffgaff, the telecoms network, has challenged traditional consumer-brand relationships by implementing a holistic social media marketing and customer service strategy. It relies on consumers to propel its image and product online. Through relinquishing this control, Giffgaff remains at the centre of a close-knit group of users. The brand provides direction through incentivising consumers to attract more people with redeemable points. Twenty-five per cent more people, in fact, discover Giffgaff through consumers interacting on social media.
Another challenger brand that has embraced social is Naked Wines. Its proposition is about connecting consumers with small wine producers and ultimately selling them wine. You can search for wines, read reviews then connect with the producers directly by following them on Twitter and Facebook. In this way, you can follow them throughout the year. Enjoyment of wine transcends simply what you drink from the bottle to feeling part of the labour of love that got it there in the first place. This has created a unique connection.
Another challenger brand is Invisible Children. Kony 2012 was the social media sensation of 2012 (at the time of writing). It went from nothing to a global sensation in three days. Invisible Children managed to challenge normal conventions for raising awareness and achieve a communications breakthrough that most NGOs can only dream of. The campaign was conceived and seeded well in advance of going live. It did not just happen by accident. When the button was pressed, celebrities were primed to Tweet and every other element for the campaign was perfectly in place. Importantly, the message was perfectly aligned to the audience.
So, what next for social? We go back to the TV. The moniker of internet TV morphed into connected TV and has now become social TV, such is the power and opportunity of augmenting programming and advertising with a social layer. Smart TVs and consoles come with social applications embedded. There is a multitude of mobile-based applications that support second-screening. Apps such as Zeebox allow you to see what your friends are watching at any one time. They augment the TV programmes with information and the provision of e-commerce functionality.
Social is driving the agenda. It sits at the heart of cultural and technological changes that are having a profound effect on the world of communications. Connecting with an audience is, and always has been, the secret to success. The best approach is to listen, look and learn. It offers incredible opportunities to established brands, but gives challenger brands a level playing field. With the advent of social TV, things can only get more interesting.
Mobbie Nazir is the head of digital strategy at JWT London
POINT OF VIEW
Facebook or Google+?
Currently Facebook. It has not only scale in terms of an installed base of active users but also a head start in terms of the huge amounts of historical personal content that has been shared by those users.
My favourite social media is ...
I love forums for the quality of expertise, niche focus and depth of commitment to the subject matter that is created there. Forums bring out the best in online society.
I balance personal and professional in social media by ...
Increasingly, the line between personal and professional on social media is blurring. So you have to be mindful of that. However, different social platforms also fulfil a different purpose in terms of personal vs professional, and I will often filter the content that I share accordingly.
I can't forgive ...
FarmVille or any other such social game status updates. I don't care how many sheep you own!
The worst thing about social media is ...
The mentality that sharing is more valuable than the experience itself. Learnt this the hard way when I lost my camera after the trip of a lifetime in Peru! Also, trolls and bullies who hide behind the anonymity of social media.