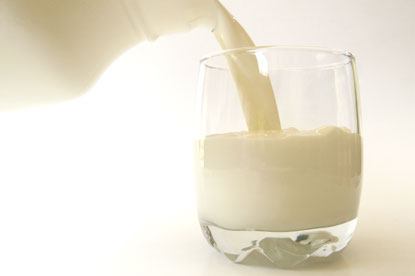 The campaign, which is for the Milk Marketing Forum with support from Dairy UK, uses the tagline "Make mine milk" and will promote milk, especially the low-fat variety.

The ads, which use poster, press advertising, online media and PR, are aimed at families and young people aged 15-24.

The project has just been awarded a promotional grant of €3 million from the European Commission.

Sandy Wilkie, the chairman of the Milk Marketing Forum and sales and marketing director for Robert Wiseman Dairies, said: "We selected Kindred as they proposed a contemporary and impactful creative approach, and because the agency has the resources to implement a fully integrated campaign.

"We were also impressed by their expertise in the areas ancillary to strategy and creative, notably their track record in public relations and experience of using celebrities."

Dairy UK's director-general, Jim Begg said: "This activity comes at an important time for the industry, and represents a welcome revival of the promotion of liquid milk in Great Britain. I am certain that the campaign will prove a big success."

The campaign will run for three years in England, Scotland and Wales and the first ads will appear in the New Year.