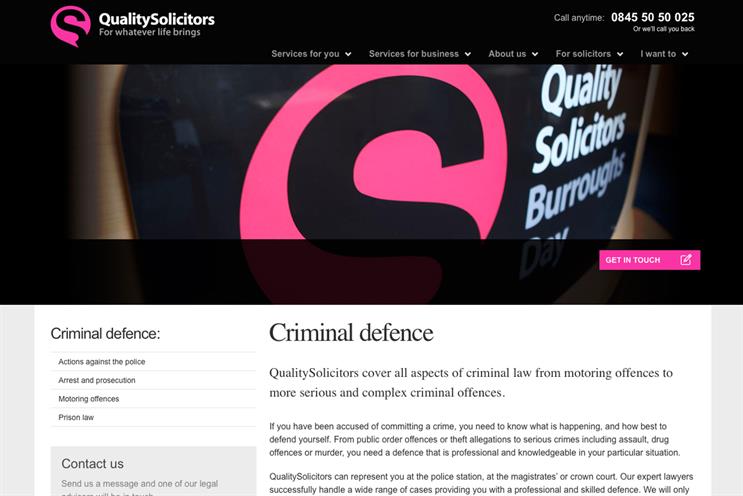 Kindred, which won the business without a pitch, has been briefed to refresh Team Saatchi's original launch spot and create online films, posters and press advertising.
The agency will also work on a business-to-business campaign that aims to en­courage local solicitors to join
together in promoting the benefits of local legal advice.
The new campaign follows the introduction of the Legal Services Act, which allows
organisations such as supermarkets, banks and breakdown services to offer legal advice, leading to increased competition in the market.
Max Wright, the strategy director at Kindred, said: "The legal industry is probably the last sector to embrace the
idea of developing consumer brands, so we're very excited to be working with Quality­Solicitors at this important time in their development."