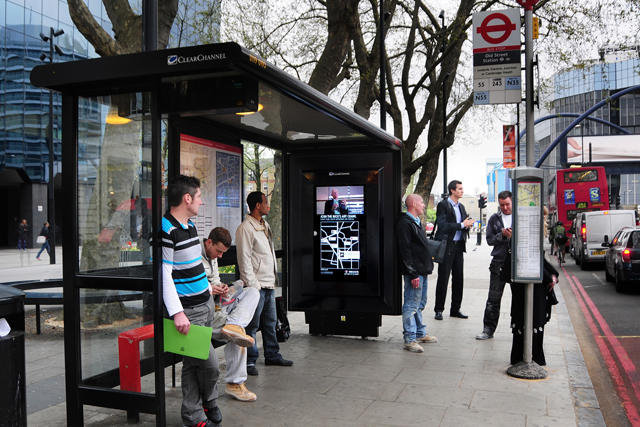 Kinetic said digital out-of-home revenue will account for almost a quarter of the total outdoor revenues by 2020, reaching £260m by 2020.
In a new report entitled "On the Threshold of Change – The Future of Out of Home Media" conducted since January among media agencies, media owners and creative agencies, the company said there has been "a reappraisal of the value of the out-of-home media sector", which will be, "justified by robust long-term growth and rising share of total media expenditure."
The outdoor specialist also signalled that the method used by agencies and advertisers to buy outdoor digital properties will even further segment into two dual sectors – Broadcast OOH and Targeted OOH and that interactive out of home (iOOH) and poster-to-mobile will emerge as new specialisms as consumers "interact more with digital screens".
Kinetic also stated that daypart, retail proximity and real-time planning will revolutionise the relationship between out of home and advertisers and near field communication (NFC) and radio frequency identification (RFID) will have the potential to transform the relationship in the short term as "smart posters capable of recognising and reacting to consumer type will become commonplace".
James Copley, UK chief operating officer at Kinetic, said: "Rather than being a disruptive force, digital technology will create enormous opportunities for out-of-home media.
"Our analysis, consultations and research suggest the poster industry is entering a transformative period, one in which it will gain market share by integrating technology and delivering a wider range of effective and engaging propositions."
The research also revealed half of consumers already see the value of interacting with posters and 20% even expect to be recognised by posters in the future, 75% expect to carry a smartphone or tablet computer, 66% expect to see digital screens in most city centres and 70% think digital posters beneficial in high-dwell time locations.