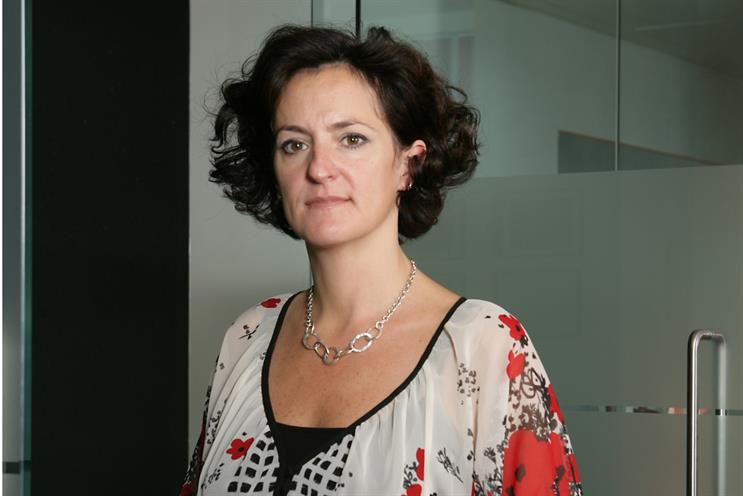 Annette King's promotion to chief executive of Ogilvy Group UK did not surprise many, least of all King herself. She readily admits that she had petitioned for the job for some time.

In addition to her already significant role as the chief executive of OgilvyOne across Europe, Africa and the Middle East, the other nine Ogilvy Group UK agencies, including Ogilvy & Mather and Coley Porter Bell, will now report to her.

King replaces Paul O'Donnell, an Ogilvy veteran of 29 years who remains the chairman of Ogilvy Group UK – a position he has held since 2009 – but is also promoted to chief executive of Ogilvy Group EAME from vice-chairman.

In his new role, O'Donnell takes over from Daniel Sicouri – who continues his position as the EAME chairman – and will spend more time focusing on the growing region. The changes demonstrate an orderly succession of which other networks could only dream.

O'Donnell says that, although there were a number of internal candidates, he, Sicouri and Miles Young, the Ogilvy Group global chief executive, were "unanimous" in their choice. O'Donnell believes King's experience running OgilvyOne EAME has enabled her to develop the "diplomatic skills" to work with chief executives who run big businesses, although he concedes King will now be in charge of companies she does not have a background in.

Yet O'Donnell has no doubts about King's ability to rise to the challenge: "I've given her quite a few jobs over the years, and she has always done a brilliant job."

King is known as a fearless, competitive agency leader; someone with as high standards for herself as the people who work for her. She is not the sort of boss you would want if you were looking for an easy life. "It can make for a very tough environment to work in, but it's always a winning environment," a former colleague says.

Indeed, King expects to be a more "active" chief executive in the UK than her predecessor – partly because O'Donnell had both chairman and chief executive duties, but also because of her personality. "The way I've performed the chief executive role at OgilvyOne has always been very active," she says.

"There's not much point if I'm not actively adding value." Yet King is aware she is moving into new territory – one of her first tasks will be to ask each of the agency leaders for a "deep dive into what makes the agency tick".
Beyond King's obvious talent, her promotion is another endorsement of the strength of OgilvyOne within the wider network. That O'Donnell is a former OgilvyOne man himself serves to prove the point. But OgilvyOne is just 15 per cent of Ogilvy Group UK, and her success in the new role will rest on the performance of the wider business. King speaks enthusiastically about wanting to contribute to the creative, new business and client handling of all the group agencies.

Some of Ogilvy Group's biggest client teams in London report either to the EAME or the US – rather than the UK – chief executive, although King will be part of the "decision-making matrix". Competing loyalties have proved a problem for some in the past (particularly at the advertising division), but King's first job at the group was leading one such piece of business: when she returned to the UK from Wunderman New York, she ran the American Express business from London.

In the 14 years since her move back to the UK, King has proved a formidable leader. Known for her love of fashion and having a good time, King is respected by rivals and clients alike.
"She has great strategic vision and knows how to translate that," according to Matthew Dearden, the chief executive of Clear Channel UK, who was a former client of King's when he was the consume marketing director at BT. "I really admired her courage to tell me if I was screwing up. I really trusted her counsel."
King is certainly straight-talking and direct. During Campaign's interview, the only pause came when she was asked about the British Airways pitch, during which the airline moved its customer loyalty business to Bartle Bogle Hegarty. For someone so accustomed to winning, the loss hit her hard. "We still have a third of the business [the creative technology account] and, if we get another crack at it, we will win," King says. "It's a fantastic brand and a fantastic account and not one to give up easily."
The BA loss aside, King has accomplished everything that could have been asked of her and more at OgilvyOne. As Ogilvy Group UK's 1,600 staff prepare to move from Canary Wharf "back near to the action" at Sea Containers House, the company has a real opportunity to build on its previous successes. There is much to be done, but King is not someone you would bet against achieving it.