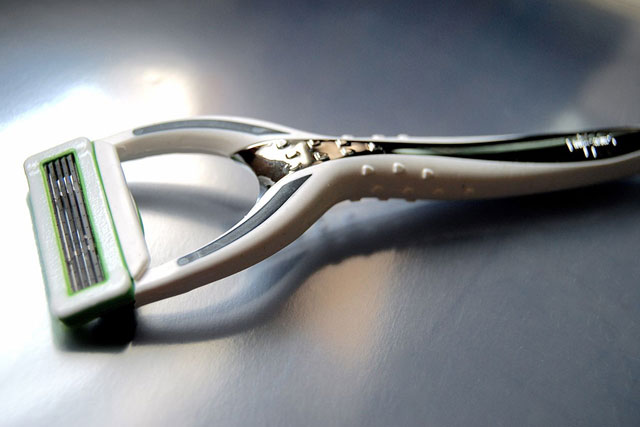 The Hyperglide, which has been four years in research and development, and drawn £5m in investment, features a patented water-activated, self-lubricating cartridge.
The product is being officially launched later today at an event in London, with the proceedings streamed live via Shave.com.
Launch marketing includes a viral ad created by agency Tiger's Eye, as well as print, online, social media and PR activity.
The Hyperglide uses "superhydrophilic" technology to create a lubricating "HydroGel" so that users can "just add water and shave". The technology behind it was originally developed by a UK university for use in the medical device industry.
King of Shaves claims that the Hyperglide's "smart-cartridge" makes the lube strips typically used by razor manufactures obsolete.
Will King, the company's founder and chief executive, said: "Launching Hyperglide is an iPhone moment for us. Competitor razors always require a shave prep – gel, foam or cream – to deliver a comfortable and close shave; whereas with Hyperglide, water does the hard work.
"I view our competitors as stuck in the 'mechanical button phone' era – pressing on with the old, whilst we pioneer the new. It's taken four years and £5m investment to develop and perfect this technology, which is a genuine shaving world first."