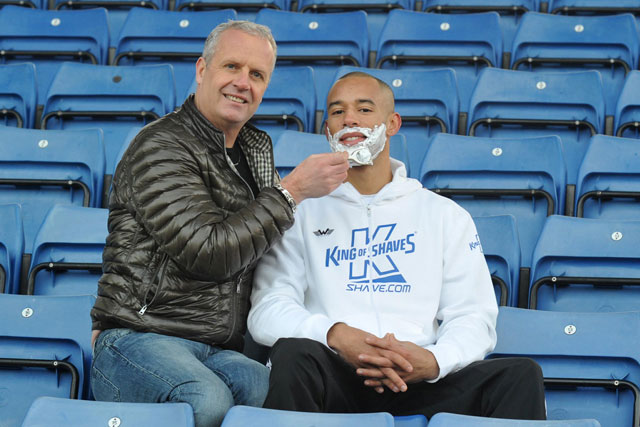 The Welsh team will take part in the Cardiff leg of the Extreme 40, an event likened to the Formula 1 of sailing, which features 40 catamarans racing each other at speeds of up to 30 knots.
The race takes place between 30 August and 2 September.
The sponsorship deal has the brand backing Welsh Olympic silver medallist Hannah Mills, alongside Dave Evans, Ed Powys, Tudur Owen and Torvar Mirsky.
King of Shaves is supporting the sponsorship through social media activity and the hashtag #hyperformance. Founder Will King said the activity is at the centre of the brand's global product strategy for 2012.
The sponsorship is part of King of Shaves aligning itself with "demanding and technically challenging disciplines".
It follows its sponsorship of Olympic sprinter James Ellington and the brand's current sponsorship of racing driver Jordan King.
Will King, founder and chief executive of King of Shaves, said: "Following our backing of Team GB athlete James Ellington in the run-up to London 2012, we wanted to continue our association with demanding, exacting and technically challenging disciplines, and involvement at the Extreme Sailing Series event in Cardiff delivers this perfectly."
King of Shaves competes directly with category leader Gillette, owned by P&G and an official partner of the Olympics.
In May, Will King created a subscription service for his brand that delivers three razor blade cartridges each month to consumers, in a bid to steal market share from Gillette.
Follow @loullamae_es