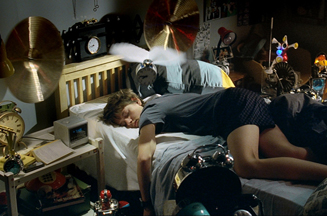 The ad, creating by M&C Saatchi, is set to the sound of 'House of Fun' by Madness. It will be aired over two months from 2 March. It shows the difficulty that a mother has in getting her teenage children out of bed but eventually uses toast as a means to wake them up.
Michael Harris, Kingsmill marketing controller, said: 'Kingsmill is about enjoying the pleasure of bread and this light-hearted take on a very real family breakfast situation, is the perfect mix of enjoyment, coupled with the more serious breakfast health messages.'
The activity is part of its £4m 'Wake up to Wholegrain' Breakfast campaign. The above-the-line activity is supplemented by a public relations campaign, a
piece of research - The Kingsmill Breakfast Report - and extensive on-pack support with a new 'Wake up to Wholegrain' logo featured on all Kingsmill Tasty Wholemeal and Kingsmill 50/50 packs.