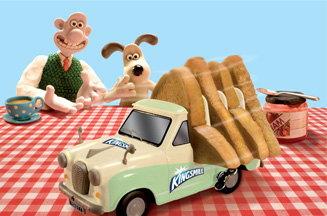 The on-pack promotion, which is on shelves now, covers the whole of Kingsmill's range; from the Great Everyday loaf to packs of Muffins.
Featured on 60 million packs, the promotion offers consumers the chance to win a variety of exclusive collectables; one being the 'turbo-matic toast rack'.
Kingsmill and Aardman previously worked together over the Christmas period, promoting the terrestrial airing of the half-hour film.