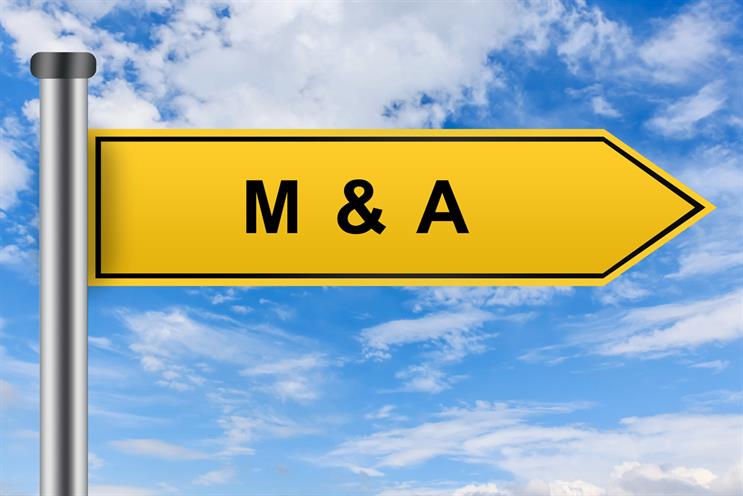 Only 43 were recorded by Kingston Smith's marketing and media deal tracker. Here are the highlights of the quarter.
Dentsu builds up digital credentials, WPP focuses on the US, You & Mr Jones continues to build
Dentsu dominated our deal tracker this quarter with nine acquisitions, eight in the digital sector. Dentsu's two UK acquisitions were Gleam Futures, an influencer talent manager, and The Customer Framework, a marketing transformation consultancy.
WPP's acquisition activity was solely focused on the US, making four acquisitions. In addition, WPP took strategic stakes in another three companies, two based in the US with a content focus, emphasising the importance content has on the future of the sector.
US-based, Advantage Smollan, an outsourced sales and marketing solutions provider in which WPP has a strategic stake, acquired Leeds-based creative agency, Intermarketing, to take advantage of its consumer, shopper and experiential marketing capabilities.
Another US buyer, You & Mr Jones, a Brandtech group set up by former Havas chief, David Jones, acquired mobile marketing agency, Mobkoi. This was the fourth acquisition the Group has made following the acquisitions of LA-based influencer specialist The Amplify, and data company Fifty Five, in 2016, and creative crowd-sourcing company Mofilm, in 2015.
Cross-border activity rebounds
After a weak start to the year, cross-border activity rebounded to account for 60% of transactions. Within this, somewhat surprisingly considering the value of sterling, UK outbound activity dwarfed inbound, with 70% of overseas transactions involving a UK buyer.
There are a number of factors making cross-border activity a fascinating one to monitor at the moment:
The value of sterling makes the UK a relatively cheap location to buy currently.
What impact will Brexit have on the UK economy? Will the UK continue to be attractive to overseas acquirers? Will UK companies look to de-risk by expanding overseas?
For US companies, the UK is normally the first port of call for acquisitions. Are President Trump's policies impacting the behaviour of its acquirer base?
Within the deals recorded in our deal tracker, while Dentsu accounted for a number of the overseas acquisitions, other UK-based acquirers included M&C Saatchi, Time Out Group and ITV Studios which acquired Levergy Marketing Agency, Print and Digital Publishing and Elk Production respectively.
Advertising activity strong
Following a strong start to the year for Design and PR, the Advertising sector was popular with acquirers accounting for 18% of marketing services transactions. Notable transactions included the aforementioned Advantage Smollan, Intermarketing deal, as well as Thinking Juice's sale to Sideshow.
Within the ever strong digital sector there was no dominant sub-sector this quarter as acquirers looked for a wide range of capabilities with agencies wanting to complement and add to their existing skillsets.
Outlook for Q3?
Q3 is often the quietest period of the year over the summer months, however, we are seeing continued strong pre-deal activity, such as due diligence, so Q3 could be stronger than normal. This is despite the continued political uncertainty in the UK.