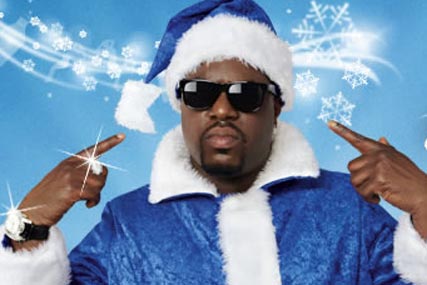 The promotion, entitled "All I Want for Kissmas", will run from Monday 22 November, with the aim of encouraging those tuning in to the station to listen longer.
This year's campaign will feature a new character, Father Kissmas, developed by creative agency Inferno.
It will be supported by activity across print, including a three-week campaign in Metro, online and viral marketing. The campaign media planning and buying is by Starcom MediaVest.
Social media activity will include the Kiss 100 Facebook page, www.facebook.com/kiss100london, which currently has more than 243,000 fans.
The promotion will give Kiss 100 listeners a chance to win the present they really want.
Running every hour from 9am to 6pm, Monday through Friday up until Christmas Eve, names will be called out on air and listeners will have 20 minutes to call the station and claim their Kissmas present.
The "All I Want for Kissmas" promotion ran for the first time in the lead-up to Christmas 2009. It attracted more than 27,000 entries and saw the station give away Kissmas presents ranging from Ugg boots to iPods, as well as exclusive gig tickets.
Andy Roberts, group programming director at Kiss, said: "'All I Want for Kissmas' was a hugely successful promotion for Kiss 100 in 2009 and we are delighted to bring it back, bigger and better in 2010.
"Father Kissmas is our latest creation and it really gives a strong flavour to the kind of innovative and exciting campaigns that we look to run on Kiss 100."