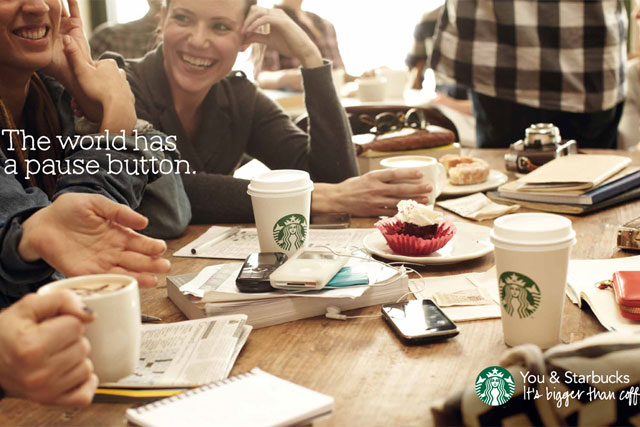 Kitcatt Nohr Digitas won the pitch in a two-way shoot-out against EHS 4D after the coffee retailer issued a request for information directly to agencies last month ahead of targeted customer activity.
The agency will act as Starbucks' first dedicated CRM shop in the UK. It will work closely with the coffee shop chain on communications around its Starbucks Card reward scheme.
In the US, Starbucks has previously worked with DraftFCB on similar loyalty programme activity. In October, BBDO Toronto launched the My Starbucks reward programme with an interactive storefront campaign.
Last week, Starbucks announced it was installing a mobile payment system that allows coffee drinkers to use an iPod app to pay in 700 of its outlets across the UK and Ireland, following a successful US roll-out.
The Starbucks app will be available for iPhone and iPod Touch users from 5 January and allows consumers to pay for their items through their phone with the aim of reducing transaction time by around ten seconds.
In March, BBDO created a global campaign for Starbucks in a bid to build a greater emotional connection with coffee drinkers. The activity used the line: "You & Starbucks. It's bigger than coffee."