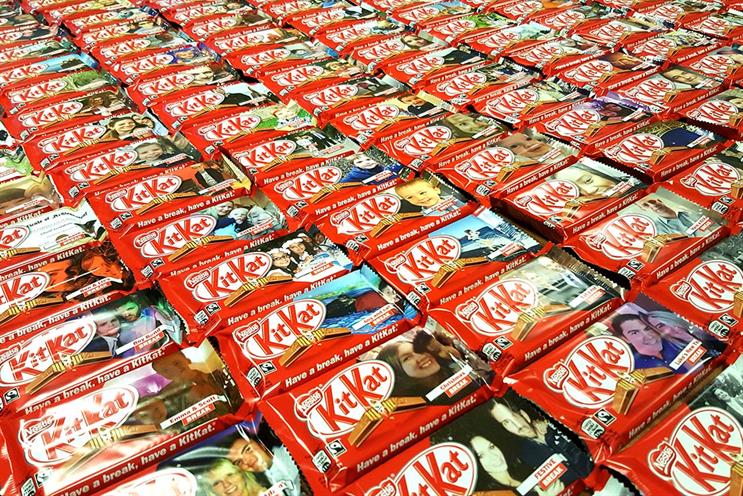 Promotional packs will be available from next month and feature a unique code that must be submitted at the KitKat website to find out whether the consumer has won a personalised pack.
Winners' packs, which feature not just a personalised message but a photo of the winner, will be mailed to their homes.
Unilever has in recent years offered personalised Marmite jars for a number of calendar occasions, while Ferrero launched an initiative in 2015 in which consumers could apply for a free personalised label to affix to their Nutella jar.
Coca-Cola, meanwhile, produced cans and bottles featuring hundreds of different first names in its "Share a Coke with…" campaign.