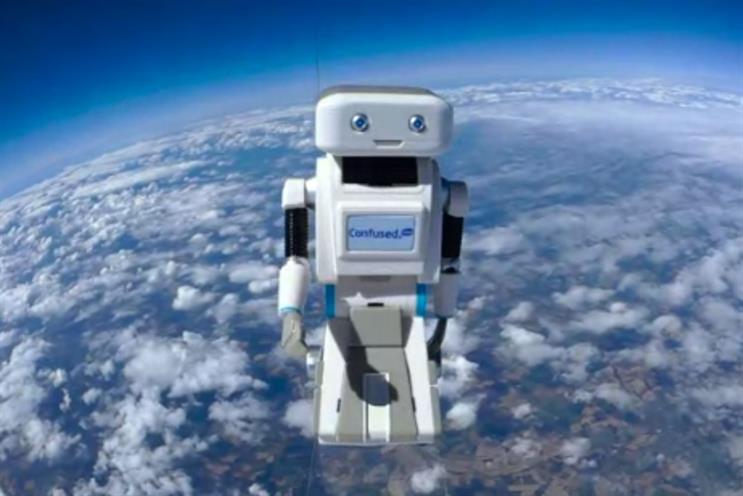 Speaking at a Bookomi Books for Breakfast event, Impey describes what he calls the "explorer" gene, which uniquely drives humans to travel vast distances out of sheer curiosity.
He noted that animals don't share this tendency, because they don't have the same cognitive abilities as humans. They also don't have a physique adapted to walking long distances.
Not everyone is programmed to take big risks, like travelling into space, but the entrepreneurs who are delving into space exploration – Richard Branson and Elon Musk – probably share this adventuring trait, Impey claims.
He predicts that while government bodies like NASA will still have a role to play in driving space exploration, it's the likes of Musk, Branson and Amazon founder Jeff Bezos who will make space tourism, mining and potentially colonisation a commercial reality. Bezos is behind Blue Origin, an aerospace manufacturer which aims to send more people into space.
There's also the Google Lunar X Prize, which awards $30m to non-commercial teams that land a privately funded rover on the Moon.
Advertising in space
A few forward-thinking brands are capitalising on this rejuvenated interest in space, sending products into space for a quick PR hit.
Impey foresees a time when not only there will be advertisers in space, but new brands springing up around new economic models – though he cautions that it's hard to predict at this stage.
He told Marketing: "Beyond just tourism, it's hard to say, but the astronomer's nightmare is advertising in space – a huge neon sign visible over the whole of Earth, getting a message to two billion people and messing up the night sky."
This nightmare vision is, he added, a "real possibility". Brands could, in theory, also capitalise on the fact that any private individual can actually own bits of the Moon and other bodies.
He said: "The UN had an Outer Space treaty, but that only forbids militarisation. The language is ambiguous about ownership – it says governments can't own things, but it doesn't say anything about corporations.
"People are going to claim pieces of real estate. The ownership issue is unresolved and unresolvable."
Timeline: brands in space
1962: Omega
Omega's Speedmaster watch was worn by US astronaut Walter Schirra during the country's fifth manned space mission, Mercury-Atlas 8. Aboard the Sigma 7, Schirra orbited the Earth seven times. The Apollo 11 astronauts Buzz Aldrin and Neil Armstrong would go on to wear Speedmasters in 1969, when they took man's first steps on the Moon.
1985: Pepsi and Coca-Cola
The Cola Wars went supernova in 1985, when Coca-Cola started designing a "space can" for astronauts to drink during missions. Pepsi got wind of the experiment and developed its own space can. The marketing battle became ugly, with US Senators began lobbying for one brand or the other. Eventually both drinks were tested by astronauts aboard the Challenger shuttle.
Interestingly, both like to separately boast about being the first soft drink to be consumed in outer space. But the experiment was in fact deemed a failure by crew.
2012: KitKat
Ahead of the hotly anticipated Red Bull Stratos stunt, Nestle-owned KitKat sent a chocolate bar into space to "show support" for skydiver Felix Baumgartner.
Baumgartner was due to make his record-breaking jump the following day, and KitKat adapted its "Have a break" tagline to "Break from gravity" for the stunt.
2012: Red Bull
Red Bull famously sent Austrian stuntman Felix Baumgartner on a skydive from the edge of space, livestreaming the jump from YouTube.
Baumergartner flew to an altitude of almost 40,000m in a helium-filled balloon before jumping, breaking several world records in the process.
The stunt set the bar for viral marketing, racking up eight million concurrent views on YouTube.
Red Bull has never revealed the cost of the mission, though estimates peg the figure at around $30m.
2014: Robinson Squash'd
.
After the Oscar success of the film 'Gravity', Robinson challenged the agency behind the film's special effects, Framestore, to prep a can of Squash'd for zero gravity.
Framestore sent a crew of eight on a jet to experience zero gravity. The plane plummeted to give the crew just 15 seconds of weightlessness to film a water balloon bursting, with the floating liquid then being mixed with the Squash'd concentrate
April 2015: Hyundai
Hyundai had a fleet of 11 cars write "Steph <3's you", ostensibly to help an astronaut's daughter communicate with her father.
The message, written across the Delamar Dry Lake in Nevada, was visible from the International Space Station, and won a Guinness World Record for largest wire track image ever created.
June 2015: Pornhub
Pornhub hasn't actually managed to get to space, but did launch an Indiegogo campaign to try and crowdfund the first zero-gravity porn film.
At the time, Pornhub promised to stump up production costs, if users could come up with $3.4m. Perhaps unsurprisingly, the brand failed to hit its target and has promised the fans who have donated more than $200,000 a full refund.
July 2015: John Smith's
Beer brand John Smith's has launched several space stunts, including registering a constellation in the shape of a pint glass, and launching beer cans into space.
In July, the brand launched 10 cans to the edge of space at 37,430m, almost the same distance reached by Felix Baumgartner.
Once the 'space ale' returned, it was packaged and sold via the brand's Facebook page.
August 2015: Confused.com's Brian the robot
Price comparison site Confused.com sent its new mascot, Brian the robot, to space to celebrate the month Neil Armstrong was born and died.
Brian didn't quite manage to hit the same heights either as John Smith's beer or Felix Baumgartner, reaching the edge of space at 35,200.
Suntory Japanese Whisky sent a bottle of whisky into space during the same week.