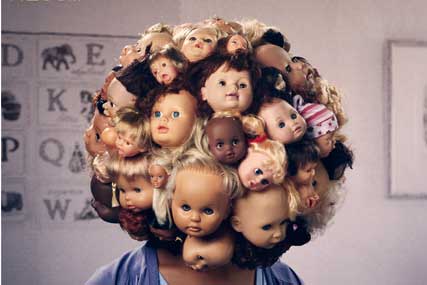 The winning entries show people whose heads have been replaced by items that represent stress, such as dolls' heads and unpaid bills. Below the strapline "What's playing on your mind?", consumers are directed to bemindful.co.uk, which offers advice on stress management.
The competition, won by Will Thacker and Blake Waters, was organised by the Mental Health Foundation, Clear Channel Outdoor and the photography agency Lisa Pritchard Agency.
The entries were judged by a panel that included Sir John Hegarty, the worldwide creative director of Bartle Bogle Hegarty, and Harry MacAuslan, the vice-chairman of Leo Burnet.
Thacker and Waters' work will now run on Clear Channel Outdoor poster sites.