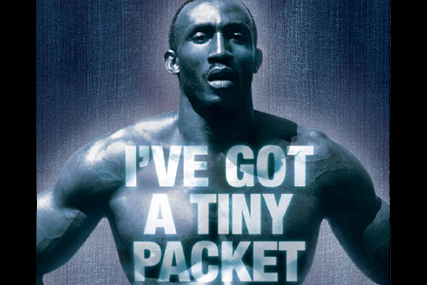 The former athlete, famous for the size of his "lunchbox" in his sprinting heyday and currently on TV in 'I'm A Celebrity, Get Me Out Of Here!', will help the tissue brand to shift its new Kleenex Pockets line for men.

The ads have been created by Partners Andrews Aldridge and will run in magazines, including Men's Health, from next month.

The new line is designed to be slimmer and less obtrusive than traditional convenience-pack tissues.

Newspaper and outdoor ads will follow in January, as part of a £500,000 media campaign bought by Mindshare.

Chrissy Lecky, Kleenex assistant brand manager, said: "We realise that traditional pocket packs of tissues are less appealing to men, as they can be too bulky to fit comfortably into the pocket of your jeans or suit jacket.

"The new slimline pack will easily and discreetly slip into any pocket, meaning men can keep tissues close to hand wherever they are. And who better to act as ambassador for our new tiny packets than Linford, a man famed for his impressive body?"
Christie has used his body in the service of marketing on other occasions, becoming the face of underwear brand Sloggi in 2002 and wearing contact lenses featuring the Puma logo in the 1996 Olympics.