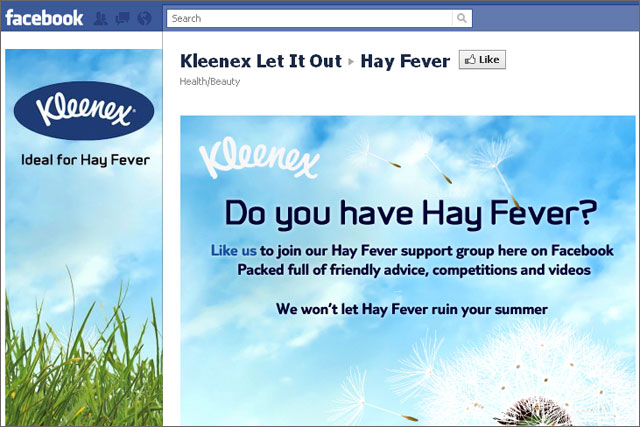 The initiative, created by We Are Social, the social media agency, aims to dispel misinformation about the condition and features an online support group for hay fever sufferers, with advice from specialists including Jean Emberlin, director of the Pollen research Unit, an allergy nurse and acupuncturist.
Twitter users with hay fever symptoms will be offered a "rescue kit," which, among other items, includes a pack of Kleenex tissues.
Christina Lecky, brand manager at Kleenex, said the brand is creating a "daily resource" for all hay fever sufferers on Facebook and Twitter.
She said: "Our aim is to become the best place for sufferers to come and get advice, share their experiences and meet likeminded people."
Kleenex has appointed We Are Social to handle its social media strategy and will roll out more hay fever campaigns over the summer months.
In December last year, Kleenex rolled out a press and outdoor campaign for its Pockets line for men, featuring former athlete Linford Christie, who proclaimed: "I've got a tiny packet."