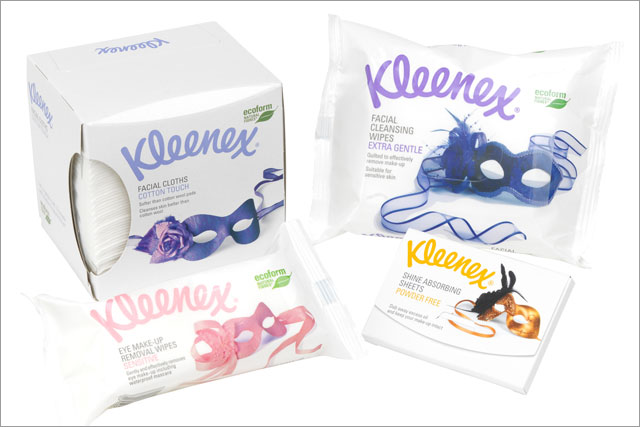 The campaign, created by JWT, launches on Thursday (22 March) and runs until 30 April. It features three separate TV executions for three of the four products in the Kleenex beauty range.
The ads show "embarrassing but humorous" situations that young women can find themselves in, Kleenex claims, such as calling a boss at work "dad", to slipping over in public or talking to a mannequin in a shop window instead of a real person.
The ads show Kleenex's new skincare wipes, eye make-up removal wipes and facial cloths, used as a way to wipe away the entire day, not just make-up.
The debut activity for the new products marks a significant move from Kleenex's previous work, which last year featured impressionist Ronni Ancona as part of a cold and flu campaign.
The campaign runs across TV, digital, experiential, point of sale and sampling channels.
Creative director Dominick Lynch-Robinson worked on the campaign with creative team Hannah Ford and Simon Horton.
The ad was directed by Paul Gay and produced by Tim Nunn, both from Waspface, while BD Network is handling the experiential and point of sale activity, with media planning and buying handled by Mindshare.
Follow Loulla-Mae Eleftheriou-Smith on Twitter @LoullaMae_ES