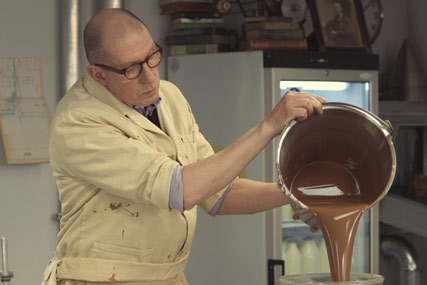 The Kraft incumbent, Starcom MediaVest Group, and Cadbury's media agency, PHD, are competing head- to-head in a winner-takes-all contest for the business.
The closed pitch process follows Kraft's takeover of Cadbury in an £11.4 billion deal in February.
Sources close to Kraft indicated that the media review will be followed by reviews of Kraft and Cadbury's UK advertising, direct marketing and digital agency relationships, as the confectionery and food giant looks to achieve savings.
Phil Rumbol, the marketing director at Cadbury, who is leaving the company this summer after a reorganisation by Kraft, is understood to be involved in the pitch, which was instigated by Kraft's corporate HQ in Geneva.
Kraft and Cadbury each had a media spend of close to £25 million last year, according to The Nielsen Company.
The media pitch pits Starcom MediaVest Group and PHD against one another less than two years after PHD won the Cadbury account from Starcom, which has handled the UK Kraft account since 2004 after a pitch against Mindshare.
Kraft, which owns chocolate brands including Milka, Toblerone and Terry's, as well as Philadelphia cheese and Kenco coffee, kicked off a market-by-market review of its media arrangements last year, but the UK had not been involved ahead of the Cadbury acquisition.