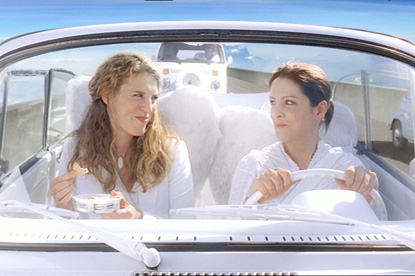 The FMCG giant is inviting agencies to pitch on a market-by-market basis, starting with smaller European markets, such as Belgium, which have been impacted by its recent $7 billion takeover of Danone's biscuit business LU.

However, the review is also expected to roll out to larger markets, including France and the UK.

Roster agencies in Europe that have been invited to pitch in individual markets include Carat, Starcom MediaVest and Mindshare.

Starcom handles the £21 million UK media business and is expected to face a contest for the business later this year as Kraft looks to put new arrangements in place for 2010.

However, agency sources suggested that, because Kraft has no other roster media agencies in the UK, Starcom could be in a good position to retain the business.

Kraft, which owns brands including Philadelphia cheese and Kenco coffee, last reviewed its media arrangements five years ago, when it asked roster agencies Mindshare and Starcom to go head to head in major markets.

In February, under the chairman and chief executive, Irene Rosenfeld, Kraft Foods announced a new strategy to grow the company.

This included a new corporate identity using the line make today delicious to describe its approach to food.