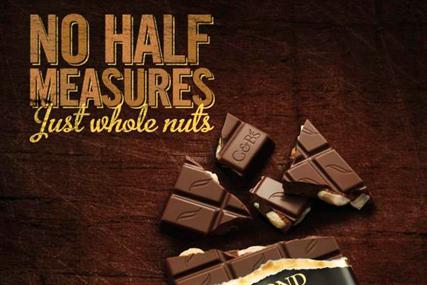 Mother won the business, which was previously held by Brave, following a pitch which kicked off in November last year.
Erin Kennedy, senior brand manager, said: "The delivery of a new communications platform will be pivotal to Green & Black's plans in 2012. As pioneers of the Organic, fairtrade and premium categories, we are looking forward to leveraging Mother's creative and strategic competencies to deliver a best in class communications strategy.
"We part ways with our incumbent Brave on good terms but look forward to building the brand together with Mother."
Daryl Fielding, vice president marketing, Kraft Foods Europe, added: "Mother is an agency whose work we have long admired and we are delighted to add them to our roster. Kraft is excited to work with agencies that can synthesize strategy and creativity and help us take the intuitive leaps we need to make in the always-on communication landscape."
Mark Waites, the Mother partner, said: "Fantastic clients, fantastic brand and some fantastic products which we hope to be tasting a lot more of."
Green & Black's doubled its marketing spend to £1.3 million last year in an effort to target 'foodies'.

Kraft acquired Green & Black's as part of its controversial acquisition of Cadbury in early 2010. Cadbury had acquired Green & Black's five years earlier for an estimated £20 million, having already taken a small stake in the group in 2002.