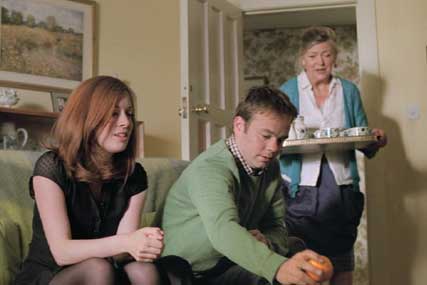 The global food corporation is currently in the process of meeting with non-roster UK shops with a view to working with them in the future.
According to sources the process is being driven by Daryl Fielding, the vice-president of marketing for Kraft Foods Europe, who since joining last January has made clear her intentions to foster a more creative culture at the company.
It is not known which brands will be impacted by the discussions, or whether a formal pitch process will take place, however the talks are a clear sign that Kraft is prepared to explore new avenues outside of its current roster to achieve these creative ambitions.
Kraft currently works with a number of agencies on its advertising roster, the majority of which are part of global networks. DDB London handles Terry's Chocolate Orange, DraftFCB oversees Oreos, Ogilvy & Mather London works on Tassimo and Toblerone, while JWT London is responsible for the company's range of coffee brands.
The advertising for Cadbury, the chocolate brand acquired by Kraft in February 2010, is shared between Fallon and Saatchi & Saatchi.
Earlier this year, Kraft revealed that its spend on "advertising and consumer programmes" would increase to between 9 per cent and 10 per cent of net revenue during 2011.