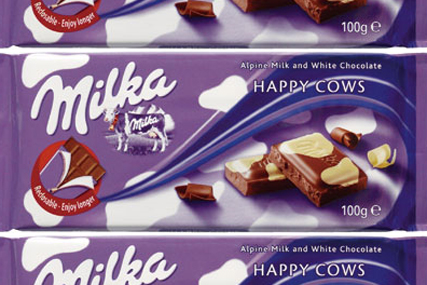 The US company will launch Milka with a TV campaign, created by Ogilvy, on 19 April. Shooting for the spots will start next week.
The activity will also include press ads promoting the six different Milka variants and highlighting the fact that they are made with Alpine milk.
Dairy Milk is the UK confectionery market leader, with sales of £371m last year; its nearest competitor Mars' Galaxy had sales of £192m.
The Milka launch is likely to add to the controversy over Kraft's ownership of Cadbury. A committee of MPs has been formed to investigate the £11.5bn takeover.
Kraft soft-launched Milka in the UK last year in selected outlets, to gauge its appeal.
A Kraft spokeswoman said: 'Milka is a leading chocolate brand in Europe and a key focus within the Kraft Foods European brand portfolio.'
Milka was acquired by Kraft in 1990, when the brand was sold in only two countries. It is now sold in 22 countries with sales of about £1bn.
Kraft is due to report its fourth-quarter 2009 financial results this week, with analysts expecting strong profits.