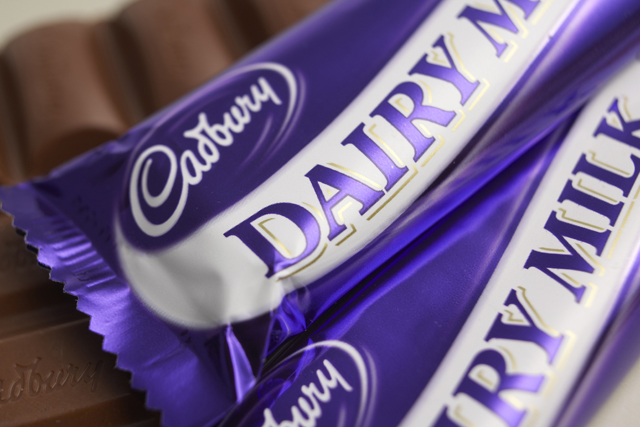 The announcement comes just 18 months after Kraft's controversial £11.6bn takeover of Cadbury and creates uncertainty about the proposed global expansion of the confectionery business.
Kraft said it intended to spin off its grocery business, which owns leading brands such as Oscar Mayer meats, Philadelphia cream cheese and Maxwell House coffee, and has estimated annual revenues of $16bn, by the end of next year.
This would leave a faster-growing global snacks business, with estimated $32bn annual revenues.
It would consist of Kraft Foods Europe, of which Cadbury's is a part, and developing markets units as well as the North American snacks and confectionery businesses.
The global snacks business would house brands including Oreo cookies, Milka chocolate, Kenco coffee, Dairylea soft cheese and UK brands Green & Blacks and Terry's.
"We have built two strong, but distinct, portfolios," said Irene Rosenfeld, chairman and chief executive of Kraft.
"Our strategic actions have put us in a position to create two great companies, each with the leadership, resources and strong market positions to realize their full potential.
"The next phase of our development recognizes the distinct priorities within our portfolio.
"The global snacks business has tremendous opportunities for growth as consumer demand for snacks increases around the world. The North American grocery business has a remarkable set of iconic brands, industry-leading margins, and the clear ability to generate significant cash flow."
Kraft said the grocery business would rely on a "highly competitive retail presence, cost leadership and a continued commitment to innovation and marketing excellence" while the snacks business priority was likely to grow quickly as consumer demand for snacks increases around the world.
Adrian Bailey, chairman of the Commons business select committee, said it would be premature to criticise the plan, but added that it raised fresh doubts about control of Cadbury's.
Bailey told the Financial Times: "My immediate reaction is that they should provide reassurance that the plans they committed themselves to for Cadbury's are still going ahead, whatever the breakdown of the company is."
Kraft is a year-and-a-half into the integration of Cadbury's, which it predicted could realise cost savings of hundreds of millions of pounds each year.
At the time of the takeover, Kraft indicated that it could keep open a factory in Bristol that was earmarked for closure by Cadbury's. However, after completion of the deal the Somerdale plant was closed with the loss of 400 jobs.
A Kraft UK spokeswoman told Marketing that the change to the business structure was all about growing the global snacks business and that the Cadbury marketing structure would "for the time being remain as it is".
"There will be lots more details on management and other structures as time goes on," she added.