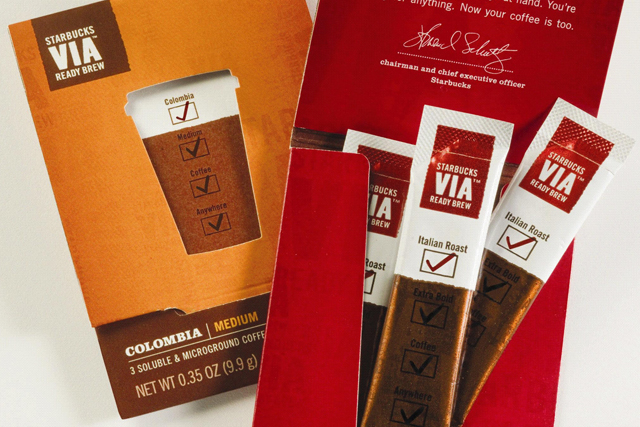 Kraft's legal bid for compensation escalates a simmering row between the two parties that began when Starbucks said it intended to terminate the commercial relationship, which involves Kraft distributing bags of Starbuck's whole bean and ground coffee to supermarkets, in March.
The tie-up between the two companies covered the US, UK and Canadian markets.
Marc Firestone, executive vice-president, corporate legal affairs, at Kraft, said: "In effect, Starbucks is trying to walk away from a 12-year strategic partnership, from which it has greatly benefited, without abiding by contractual conditions.
"Kraft reasonably expected Starbucks to honour the contract. We are confident in our position and look forward to presenting the facts before the arbitrator."
According to Kraft, under the terms of the commercial agreement, Starbucks must pay out a compensation fee that amounts to a "fair market value" of the joint venture, plus 35% of that value.
It is thought that should Kraft win the case, the payout could be as much as $1.5bn (£965m).
While Kraft is not disputing Starbucks' right to terminate the agreement, it claims that the business has grown from generating annual revenues of less than $50m in 1998, to $500m in 2010.
In response, Starbucks has said that Kraft failed to work closely on marketing issues and that Kraft's failure to meet its responsibilities had resulted in "the erosion of brand equity".
The two sides also have different interpretations of the duration of the original agreement. Kraft claimed it was an indefinite partnership, but Starbucks said it was only due to last until 2014.