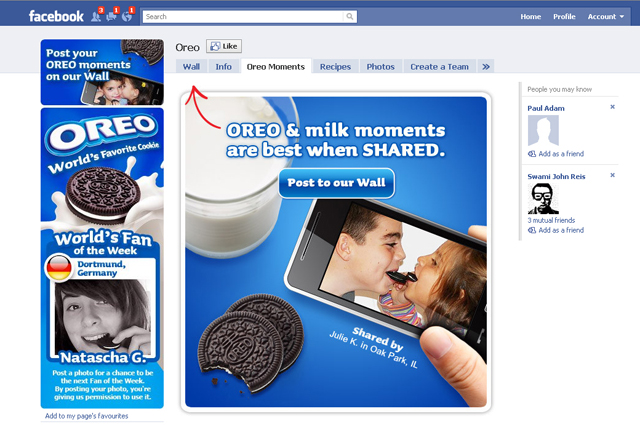 The global record attempt will begin tomorrow (15 February) at 2pm UK time and 9am Eastern standard Time (EST) in the US, when the Oreo Facebook community of 16 million fans from around the world will have 24-hours to "like" a specially created post from the iconic cookie brand.
Guinness World Records rules state that Oreo fans will have to create a minimum of 45,000 "likes" to earn the title and become the world's most-liked cookie.
Should the campaign be successful, the cookie brand will become the first brand to hold a Facebook Guinness World Records title.
The Oreo cookie was introduced to the UK through Sainsbury's stores in May 2008. Following a successful trial run, it was rolled out nationwide and is now understood to be one of the key brands that owner Kraft will target for increased sales in the UK.
Kraft further strengthened its position in the UK market following its £11.5bn takeover of confectionery manufacturer Cadbury in February last year.
Last week, Kraft Foods reported a 23.8% slump to $540m (£336m) in fourth- quarter net income for 2010, but reported "solid growth" in its UK Cadbury business.