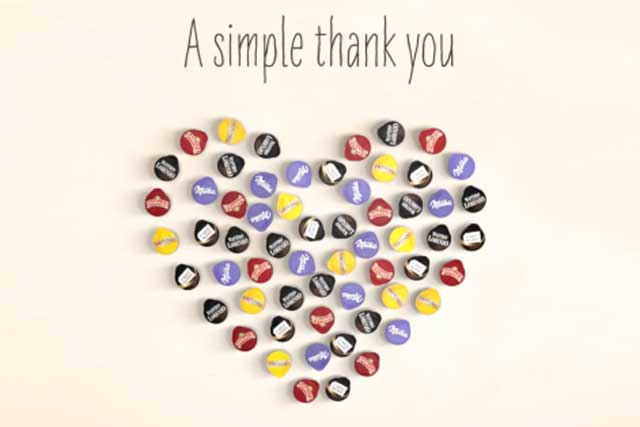 Members of its CRM programme, which is called myTASSIMO, will be sent an email, inviting them to send a message of thanks to their friend in the form of a personalised video, accessible from a microsite. Participants will get access to a special offer.
To accompany the campaign there will be Facebook activity to show how many people are spreading thank you messages across the world.
There is also an opportunity to share the messages on social media channels, including Twitter, Pinterest, Google+ and Facebook.
The activity runs across eight European countries, with Publicis Chemistry supported by Proximity Paris and TBWA Berlin.
It forms part of Tassimo's current 'Touch. Sip. Smile' campaign.