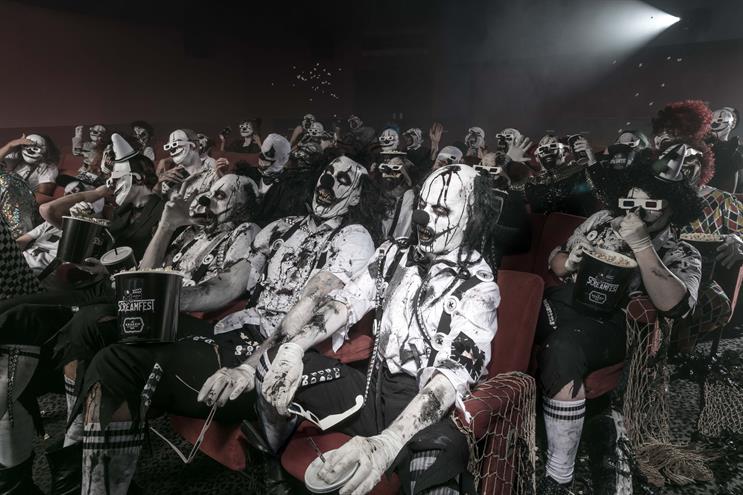 For the Kraken Screamfest people will sit down to watch a horror film, but will also feature horrifying clowns and special cocktails.
There will also be a horror film make-up artist to turn visitors into scary clowns and a "scream-activated photo booth".
Kraken is running a poll on social media to decide which film to show.
The event takes place on Friday 13 October at London's Rio cinema in Dalston and the Everyman theatre in Leeds.