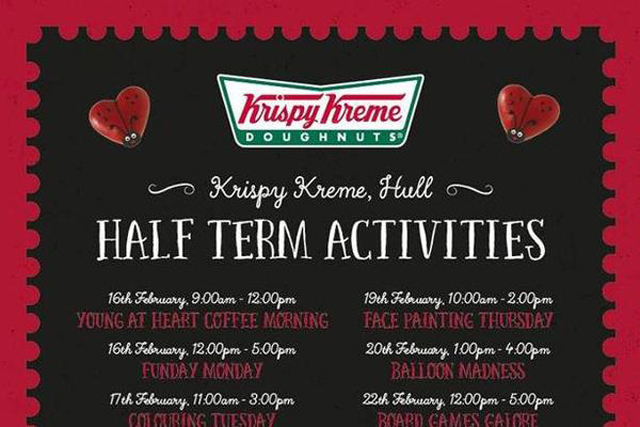 The Hull branch of the store posted an ad promoting the shop's half-term events for children on Facebook, but it was not immediately obvious that the unfortunate acronym stood for 'Krispy Kreme Klub'.
The post was removed from Facebook by Tuesday afternoon.
The Hull Daily Mail quoted a spokeswoman from the Hull branch who said the event, which allows children to decorate their own doughnuts, would go ahead under a new name.
In a statement the company said: "Krispy Kreme apologises unreservedly for the inappropriate name of a customer promotion at one of our stores. We are truly sorry for any offence this completely unintentional oversight may have caused.
"All material, both online and in the store, has been withdrawn and steps are being taken to ensure that greater precautions are taken with publicity materials in the future."