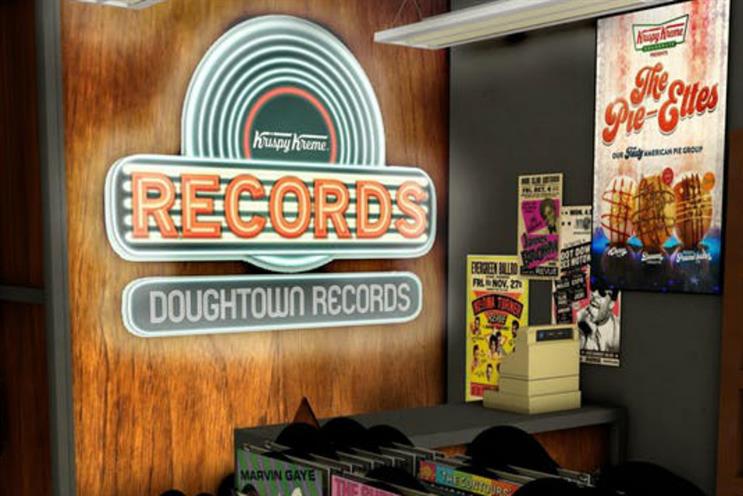 Krispy Kreme is going back to the 1960s with a pop-up featuring songs and decor from the era to celebrate its new range of American pie-themed doughnuts and desserts.
Visitors can find the two-day "Pie-Ettes taste experience", taking place in London Fitzrovia, through a secret doorway hidden at the back of a record store, aptly called Doughtown Records. Entry to the underground space will be granted via the secret code "Sweet as Pie-Ettes".
The space will feature live performances with Motown-inspired melodies, including headline act The Pie-ettes.
Guests can sample "American pie" doughnuts with a choice of a Kreme Shake or Krispy Kreme Ice Kreme. The menu will offer flavours including Banana Kreme Pie, Cherry Pie, Reese's Peanut Butter Pie and Maple Pecan Pie.
Proceeds from the event will be donated to Teenage Cancer Trust. The event, delivered by Devries Global, is taking place from 24 to 25 May at Great Portland Street.