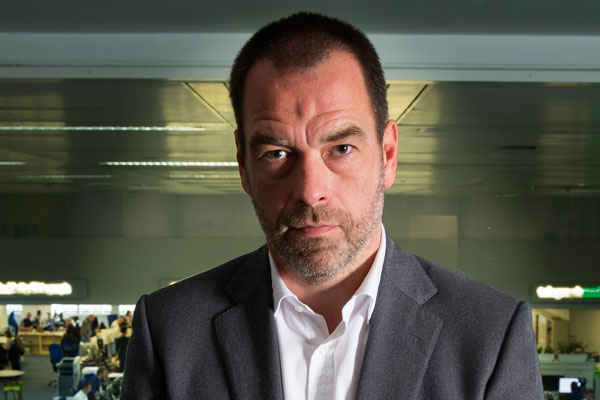 Fahy left the bookmaker last September, telling Campaign the role had come to a "natural conclusion" after he successfully integrated the marketing functions of Ladbrokes and Gala Coral.
He started at Hostelworld this month, filling the vacancy left by former chief marketing officer Otto Rosenberger, who left to become chief operating officer at travel agent Iglu in October.
Fahy has held a string of top level marketing roles in several sectors.
Since 2003 he has been global brand communications director at Orange, brand director EMEA at Blackberry, vice-president marketing at Yahoo!, CMO at William Hill and CMO at Telegraph Media Group, before joining Ladbrokes Coral in January 2016.
Feargal Mooney, chief executive at Hostelworld, said: "Kristof brings with him a wealth of knowledge across both brand and marketing as well as experience in developing customer centric strategies that will be an invaluable asset to the business.

"His appointment underpins our commitment to put our customers at the heart of everything we do, and the creation of the chief customer officer role is a testament to this. The CCO role at Hostelworld will not only cover all aspects of marketing, it will have responsibility for all aspects of our customer interactions and engagement.
"In addition, the role will be tasked with developing and driving the business strategy and supporting the technology and global markets teams through data and analytics."

Fahy added: "Hostelworld's ambition is to be the online hub for people who want to meet the world. Hostels and the unique, social environment they create are a brilliant foundation for that ambition. The potential to build around that foundation is the opportunity here and one I'm very excited about."
Lucky Generals was appointed to the Hostelworld account in January 2015 and has since produced campaigns featuring a motley crew of celebrities including 50 Cent, Charlie Sheen and Chris Eubank.