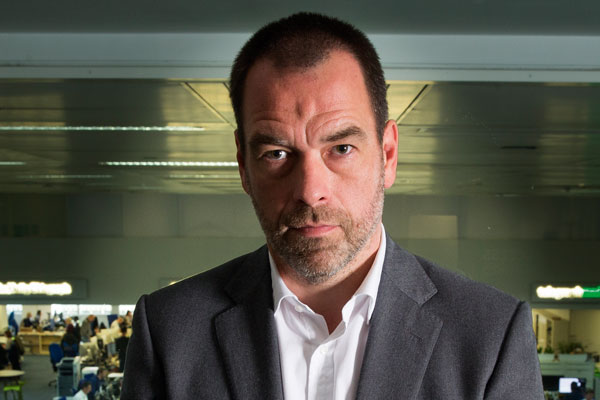 Fahy (above) was named chief customer officer of the combined company following the merger, having joined Ladbrokes last January as chief marketing officer after a short stint as chief marketing officer at Telegraph Media Group.
A spokesman for Ladbrokes Coral said Fahy had left entirely of his own accord, that the company was "sad to see him go", and that he would not be directly replaced – a decision that was made after Fahy chose to leave.
Fahy told Campaign that, with the integration of the marketing functions at Ladbrokes and Coral now completed, this felt like a logical moment for him to look for a new opportunity.
"It's one of those nice times," Fahy said. "It's reached a good natural conclusion in a positive way. The process of integration has been really good, I've learned a lot."
Fahy said he was not looking to take a break from work, but would consider any job offers carefully before accepting.
He said he would be open to working in a range of sectors, and would consider another role in gambling; he previously spent five years as chief marketing officer at William Hill.
"I've always been about, what's the opportunity – what does the company or business want to do, and what can I bring to that that it doesn't have already?" he said.
He was attracted to companies that "want to change", he added, whether that meant a digital transformation, or a process of becoming more consumer-centric.